Hang Up and Listen: The SEC Ganks Noobs Edition
Slate's sports podcast on ESPN and SEC bias, Lauren Hill's inspirational moment, and the rise of e-sports.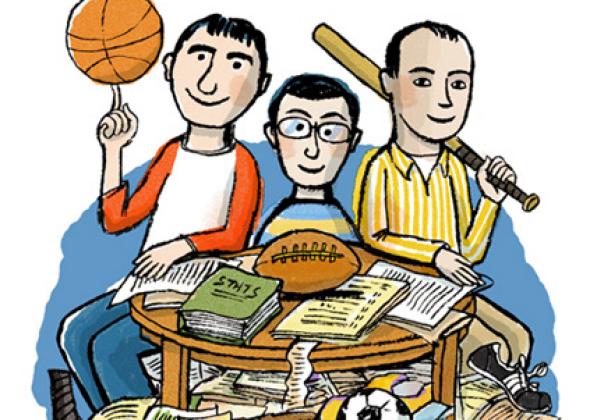 Listen to Hang Up and Listen with Stefan Fatsis and Josh Levin by clicking the arrow on the audio player below:
This episode is brought to you by FanDuel, the fantasy football site that offers more than $10 million in cash prizes every week. Sign up at FanDuel.com with our promo code "hang."
In this week's episode of Slate's sports podcast Hang Up and Listen, Stefan Fatsis and Josh Levin interview ESPN football analyst and radio host Paul Finebaum about why everyone hates the SEC, whether ESPN has a pro-SEC bias, and what the college football playoff committee is up to. They are joined by Slate writer Amanda Hess to discuss Lauren Hill's dream of playing in a college basketball game and how the media covers inspirational sports stories. Finally, they talk to Seth Stevenson of Slate about his experience playing League of Legends and why e-sports have become a worldwide phenomenon.
Here are links to some of the articles and other items mentioned on the show:
Stefan's Fiddlesticks the Harbinger of Doom: a sign that maybe you've taken that mascot prank a bit too far: the death of a live animal.
Podcast production and edit by Mike Vuolo. Links compiled by Chris Laskowski.