Hang Up and Listen: The Breaking News Edition
Slate's sports podcast on Paul George's gruesome injury, sexual assault and college athletics, and the baseball trade deadline.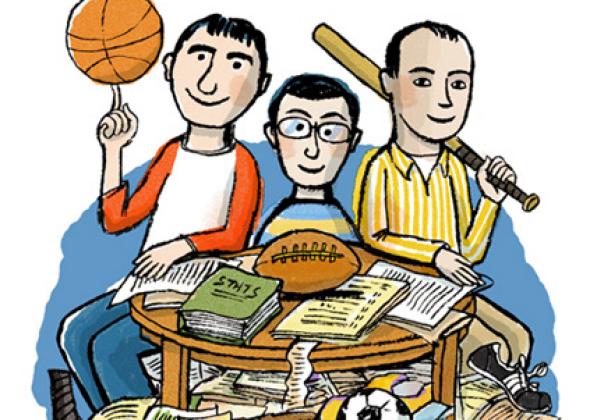 Listen to Hang Up and Listen with Stefan Fatsis, Josh Levin, and Mike Pesca by clicking the arrow on the audio player below:
In this week's episode of Slate's sports podcast Hang Up and Listen, Stefan Fatsis, Josh Levin, and Mike Pesca discuss Paul George's stomach-turning leg injury and whether it should change anything about future international basketball competitions. They also talk with Slate's Emily Bazelon about shocking allegations against Air Force Academy athletes and how universities and athletic departments should address sexual assault. Finally, they interview Baseball Prospectus editor-in-chief Sam Miller about the Major League Baseball trade deadline, the implications for this year's playoff race, and what the big trades show us about how teams value assets.
Here are links to some of the articles and other items mentioned on the show:
On this week's Slate Plus bonus segment, Stefan Fatsis, Josh Levin, and Mike Pesca talked about the NFL's preseason experiment with 33-yard PATs and what, if anything, can be done to make the extra point exciting. Slate Plus members get an ad free version of this podcast with bonus segments. Visit slate.com/hangupplus and try it free for two weeks.
Podcast production and edit by Mike Vuolo. Links compiled by Chris Laskowski.