World Cup Dummy: The Dutch, Masters of Gamesmanship Edition
Howler's World Cup podcast on diving, which U.S. players impressed European scouts, and a tough tournament for African teams.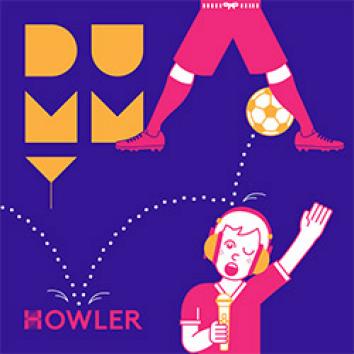 Listen to Dummy with David Goldblatt, Danny Karbassiyoon, and George Quraishi by clicking the arrow on the audio player below:
Throughout the World Cup, Slate's sports podcast Hang Up and Listen will have a special treat: a podcast extra from our soccer-obsessed friends at Howler magazine.
On today's episode of Dummy, David Goldblatt, Danny Karbassiyoon, and George Quraishi talk Dutch diving and gamesmanship as well as the rumors that a couple members of Team USA impressed European scouts. Alex Abnos sends in his dispatch from a bus station in Rio, a final look at the U.S. team as they say goodbye to Brazil. Sean Jacobs, New School professor and founder of the blog Africa Is a Country, joins to talk about the behind-the-scenes conflicts faced by some of the African teams at this World Cup. Finally, the group discusses the fact that the crowds at World Cup stadiums have not been representative of Brazil's typical soccer-watching demographics.
Here are links to some of the topics mentioned on the show:
Podcast production and edit by Matthew Nelson and Ryan Catanese.