Hang Up and Listen: The Losingest Winner Edition
Slate's sports podcast on Mike Trout, the Iroquois Nationals lacrosse team, and legendary Washington Generals coach Red Klotz.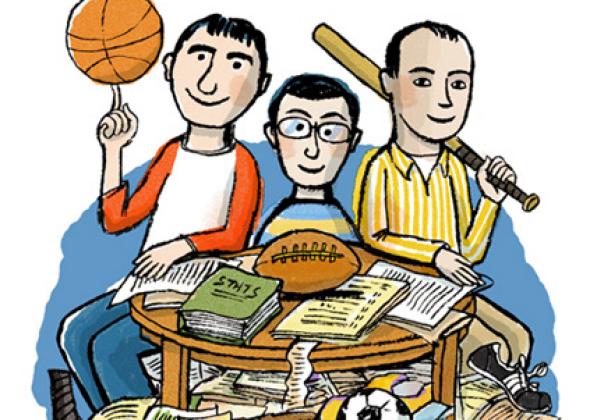 Listen to Hang Up and Listen with Stefan Fatsis, Josh Levin, and Mike Pesca by clicking the arrow on the audio player below:
In this week's episode of Slate's sports podcast Hang Up and Listen, Stefan Fatsis, Josh Levin, and Mike Pesca discuss the media's focus on Derek Jeter at the All-Star Game and whether Mike Trout or someone else can take Jeter's place as the face of baseball. They interview Iroquois Nationals Assistant General Manager Ansley Jemison about the recently completed World Lacrosse Championship and what the game means to the Haudenosaunee people. Finally, they talk to NBC Sports national columnist Joe Posnanski about the life of Washington Generals coach Red Klotz, his place in basketball history, and his undying optimism after 14,000 losses and at least one win against the Harlem Globetrotters.
Here are links to some of the articles and other items mentioned on the show:
Mike's mediocre cheese: bracing himself for the amazing headlines that will be inspired by the latest wave of great baseball names.
On this week's Slate Plus bonus segment, Stefan Fatsis, Josh Levin, and Mike Pesca talked about Chris Kluwe's increasingly public and ugly battle with the Vikings over his release from the team. Slate Plus members get an ad-free version of this podcast with bonus segments. Visit slate.com/hangupplus and try it free for two weeks.
Podcast production and edit by Mike Vuolo. Links compiled by Chris Laskowski.