World Cup Dummy: No Doves Were Killed in the Making of This Podcast
Howler's World Cup podcast on the tourney opener, the scene in Brazil, and the U.S. national team.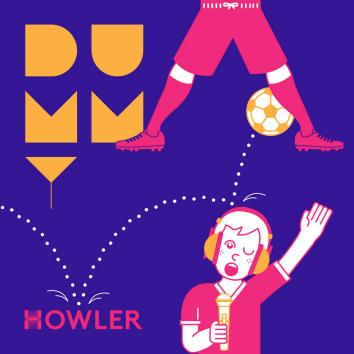 Listen to Dummy with David Goldblatt, Danny Karbassiyoon, and George Quraishi by clicking the arrow on the audio player below:
Each Friday during the World Cup, Slate's sports podcast Hang Up and Listen will have a special treat: a podcast extra from our soccer-obsessed friends at Howler Magazine.
In this week's episode of Howler's World Cup podcast, Dummy, David Goldblatt, Danny Karbassiyoon, and George Quraishi discuss the opening match of the World Cup between Brazil and Croatia. They also talk about what the FIFA Congress revealed about Sepp Blatter's political success and the protests across the country. George interviews Luke O'Brien, who is in São Paulo for Slate and Howler, and who was tear-gassed while covering the protests earlier in the day. They also get an update from Howler's Alexander Abnos, who is embedded with the U.S. men's national team all summer as the writer for ussoccer.com. Finally, they look at a few other items from the week, including a 12-step program for soccer addicts trying to make it through the World Cup.
Here are links to some of the topics mentioned on the show:
Podcast production and edit by Ryan Catanese.