Hang Up and Listen: The MildlyInteresting.com Edition
Slate's sports podcast on Phil Mickelson's British Open win, the 2013 Tour de France, and Johnny Manziel's eventful offseason.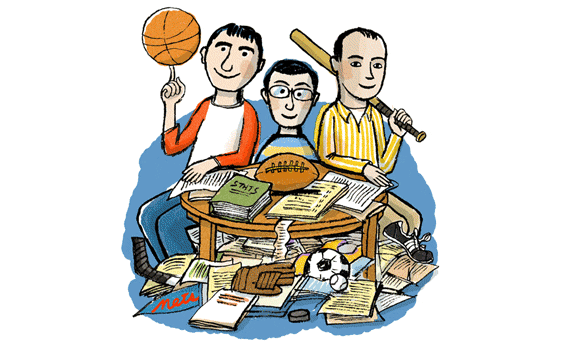 Listen to "Hang Up and Listen" with Josh Levin, Mike Pesca, and Dan Steinberg by clicking the arrow on the audio player below:
Hang Up and Listen is also brought to you by Audible. Get a 30-day free trial by signing up at audiblepodcast.com/hangup. Our pick of the week is Oblomov by Ivan Alexandrovich Goncharov.
In this week's episode of Slate's sports podcast Hang Up and Listen, Josh Levin, Mike Pesca, and the Washington Post's Dan Steinberg discuss the everyman appeal of Phil Mickelson and his unabashed pride after winning the British Open. They also talk with Matthew Beaudin of VeloNews about Chris Froome's Tour de France victory and whether it's fair to speculate about the possibility that he's doping. Finally, they consider the mounting criticism of Texas A&M quarterback Johnny Manziel, and the growing spectacle of the SEC football offseason.
Here are links to some of the articles and other items mentioned on the show:
Podcast production and edit by Mike Vuolo. Our intern is Michael Gerber.