Hang Up and Listen: They Might Be Giant Killers Edition
Slate's sports podcast on Florida Gulf Coast's NCAA run, ESPN's Survive and Advance, and U.S. national soccer team's crazy snow game.
Listen to "Hang Up and Listen" with Stefan Fatsis, Josh Levin, and Mike Pesca by clicking the arrow on the audio player below:
Hang Up and Listen is brought to you by Stamps.com. Click on the radio microphone and enter HANGUP to get our $110 bonus offer.
In this week's episode of Slate's sports podcast Hang Up and Listen, Stefan Fatsis, Josh Levin, and Mike Pesca talk about Florida Gulf Coast's unlikely journey to the Sweet 16 and the upset-filled opening rounds of the NCAA tournament. Next, they are joined by Thurl Bailey to discuss Survive and Advance, Jonathan Hock's new "30 for 30" documentary on Jim Valvano and North Carolina State's 1983 championship team. Finally, they speak with Sports Illustrated's Grant Wahl about the U.S. men's soccer team's snow game against Costa Rica and the quest to qualify for the 2014 World Cup.
Here are links to some of the articles and other items mentioned on the show: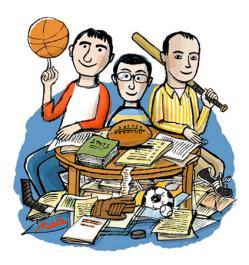 Podcast production and edit by Mike Vuolo. Our intern is Eric Goldwein.