The Three Jews, Two-and-a-Half Opinions Gabfest
Listen to Slate's show about the minimum wage fight, the threat of violence in Sochi, and the campus politics of criticizing Israel.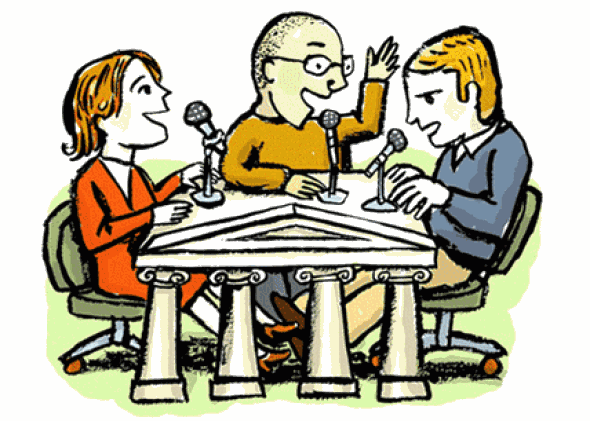 Become a fan of the Political Gabfest on Facebook. We post to the Facebook page throughout the week, so keep the conversation going by joining us there. Or follow us @SlateGabfest!
To listen to the discussion, use the player below:
The Slate Audio Book Club will be live at Town Hall in Seattle on Feb. 27! Tickets here.

On this week's Slate Political Gabfest, Emily Bazelon, David Plotz, and Will Saletan consider whether ballot measures to raise the minimum wage could help Democrats win in 2014, how the threat of terrorism at the Sochi Olympics could give Putin more power, and whether the Jewish campus group Hillel should host speakers who criticize Israel.
Here are some of the links and references mentioned during this week's show:
Will chatters about the Dallas Cowboys losing to the Philadelphia Eagles.
David chatters about a twist on the license plate game in which you win if the states you see have enough electoral votes to win a presidential election.
Topic ideas for next week? You can tweet suggestions, links, and questions to @SlateGabfest. The email address for the Political Gabfest is gabfest@slate.com. (Email may be quoted by name unless the writer stipulates otherwise.)
Podcast production by Mike Vuolo. Links compiled by Rebecca Cohen.