The "Would You Like a Ride in My Ferrari?" Gabfest
Listen to Slate's show about Obama's New Yorker interview, Netflix's Romney documentary, and Bob McDonnell's indictment.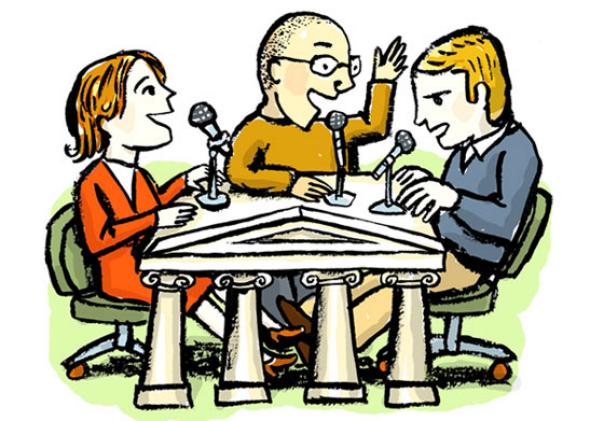 Become a fan of the Political Gabfest on Facebook. We post to the Facebook page throughout the week, so keep the conversation going by joining us there. Or follow us @SlateGabfest!
To listen to the discussion, use the player below:
The Double X Gabfest is doing a live Valentine's Day show on Feb. 13 in Washington! Tickets.
On this week's Slate Political Gabfest, Emily Bazelon, John Dickerson, and David Plotz discuss whether Obama is as tired as he sounded in a recent New Yorker interview, what the Netflix documentary Mitt reveals about the Romneys, and how former Virginia Gov. Bob McDonnell wound up in a corruption scandal.
Here are some of the links and references mentioned during this week's show:
John chatters about what the American Studies classic People of Plenty says about the history of income inequality, and about the racism of another American Studies classic, The Epic of America.
Emily chatters about a Supreme Court case involving how child pornography victims should receive restitution.
Topic ideas for next week? You can tweet suggestions, links, and questions to @SlateGabfest. The email address for the Political Gabfest is gabfest@slate.com. (Email may be quoted by name unless the writer stipulates otherwise.)
Podcast production by Mike Vuolo. Links compiled by Rebecca Cohen.