The "Why Don't the Homeless Just Use Uber?" Gabfest
Listen to Slate's show about the budget deal, Obama's sagging approval ratings, and whether millionaires are making cities unaffordable for the middle class.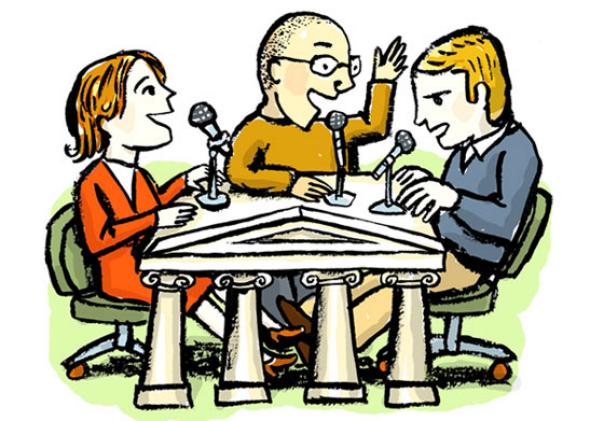 Become a fan of the Political Gabfest on Facebook. We post to the Facebook page throughout the week, so keep the conversation going by joining us there. Or follow us @SlateGabfest!
To listen to the discussion, use the player below:
On this week's Slate Political Gabfest, recorded live in San Francisco, Emily Bazelon, John Dickerson, David Plotz, and special guest Roman Mars discuss who wins and loses in the latest budget deal, whether Obama can salvage an effective second term, and whether tech millionaires will drive everyone else out of San Francisco.
Here are some of the links and references mentioned during this week's show:
Emily chatters about a man whom her sister helped exonerate after he spent 34 years in prison.
John chatters about the locked-room game the Gabfesters played before the show.
Topic ideas for next week? You can tweet suggestions, links, and questions to @SlateGabfest. The email address for the Political Gabfest is gabfest@slate.com. (Email may be quoted by name unless the writer stipulates otherwise.)
Podcast production by Abdullah Rufus and Andy Bowers. Links compiled by Rebecca Cohen.