The Don't You Dare Call It a Catfight Gabfest
Listen to Slate's show about saving Obamacare, whether Elizabeth Warren could beat Hillary Clinton in 2016, and what driving laws cyclists should have to follow.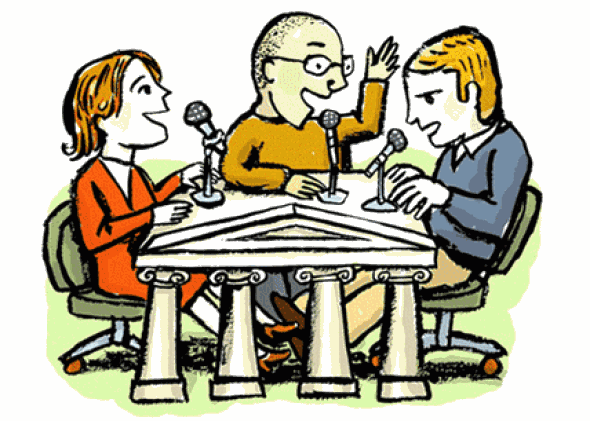 Become a fan of the Political Gabfest on Facebook. We post to the Facebook page throughout the week, so keep the conversation going by joining us there. Or follow us @SlateGabfest.
To listen to the discussion, use the player below:
We're auctioning off two pairs of tickets to play a real-life room escape game with the Gabfesters in San Francisco at noon EST on Dec. 11. Send your bid for one pair to gabfest@slate.com by Dec. 2. Face value is $100 a pair. One pair will go to the highest bidder, and the other pair will go to the second-highest bidder. All proceeds beyond the ticket price will be donated to the registered charity of the winner's choice.
On this week's Slate Political Gabfest, Emily Bazelon, John Dickerson, and David Plotz discuss what happens if healthcare.gov doesn't work by Nov. 30 (5:31), why Elizabeth Warren isn't Hillary Clinton's worst nightmare in 2016 (22:13), and whether bikes should be treated like cars (34:34).
Here are some of the links and references mentioned during this week's show:
Video of the Gabfest taping on Nov. 14 was broadcast live on Spreecast. If you missed it, here's the archived video:
Topic ideas for next week? You can tweet suggestions, links, and questions to @SlateGabfest. The email address for the Political Gabfest is gabfest@slate.com. (Email may be quoted by name unless the writer stipulates otherwise.)
Podcast production by Mike Vuolo. Links compiled by Rebecca Cohen.