Gabfest Extra: Day 8 of the Government Shutdown
Bazelon and Plotz on the legal questions raised by the D.C. impasse.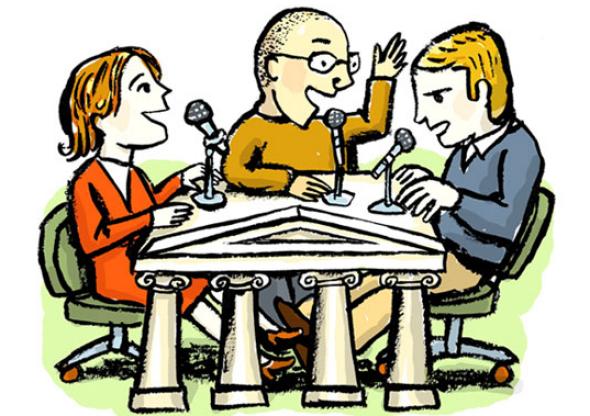 Become a fan of the Political Gabfest on Facebook. We post to the Facebook page throughout the week, so keep the conversation going by joining us there. Or follow us @SlateGabfest!
To listen to the discussion, use the player below:
Welcome to Gabfest Extra, a short, nightly podcast tracking the ups and downs of the budget standoff between President Obama and the GOP.
Emily Bazelon also appeared on The Colbert Report last night, and host Stephen Colbert was kind enough to give our podcast a shout-out:
You can write us at gabfest@slate.com. (Email may be quoted by name unless the writer stipulates otherwise.)
Podcast production by Mike Vuolo and Andy Bowers.