The "Now, I Asked You So Nicely to Go to War" Gabfest
Listen to Slate's show about Obama's Syria gamble, states defying the feds on guns and pot, and why campaign journalism is broken.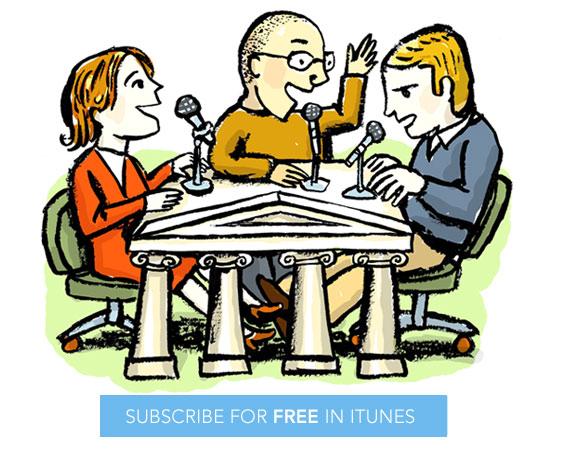 Become a fan of the Political Gabfest on Facebook. We post to the Facebook page throughout the week, so keep the conversation going by joining us there. Or follow us @SlateGabfest!
To listen to the discussion, use the player below:
Live "Dear Prudence"! Washington, D.C., Sept. 11, 7p.m. Join David as he questions Slate's "Dear Prudence" columnist Emily Yoffe about her most memorable letters. Tickets.
Live DoubleX Gabfest! Washington, D.C., Sept. 18, 7p.m. Tickets.
On this week's Slate Political Gabfest, Emily Bazelon, John Dickerson, and David Plotz discuss the significance of President Obama's surprise decision to seek congressional approval for a military mission in Syria. They also discuss the gun and pot laws provoking new fights about federalism. Finally, they talk about a new report that condemns the state of campaign journalism.
Here are some of the links and references mentioned during this week's show:
Emily chatters about ironing tablecloths. Check out Slate's new Entertaining blog, about new rules for hosts and guests.
Topic ideas for next week? You can tweet suggestions, links, and questions to @SlateGabfest. The email address for the Political Gabfest is gabfest@slate.com. (Email may be quoted by name unless the writer stipulates otherwise.)
Podcast production by Mike Vuolo. Links compiled by Jeff Friedrich.