The Scary, Out-of-Touch, Narrow-Minded, Stuffy Old Man Gabfest
Stephen Colbert visits the Political Gabfest as we discuss Republican rebranding; the Steubenville rape case; and Sheryl Sandberg's new book, Lean In.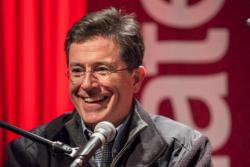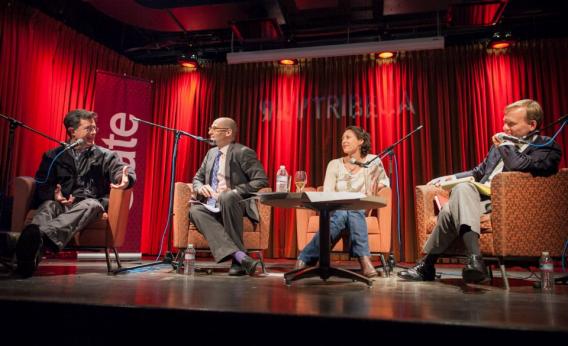 Become a fan of the Political Gabfest on Facebook. We post to the Facebook page throughout the week, so keep the conversation going by joining us there. Or follow us @SlateGabfest!
To listen to the discussion, use the player below:
In a live taping of this week's Slate Political Gabfest at the 92nd Street Y Tribeca in New York, Emily Bazelon, John Dickerson, and David Plotz discuss the GOP's autopsy report on the 2012 election; the Steubenville, Ohio, rape case; and Sheryl Sandberg's new book, Lean In. Plus, Gabfest fan Stephen Colbert makes a surprise visit at the end of the show. (The Colbert audio begins at 52:21 in the player above.)
Here's a video of Colbert cocktail chatter recorded in front of a live audience at New York's 92YTribeca:
(Footage appears courtesy of 92Y.)
Here are some of the links and references mentioned during this week's show:
Topic ideas for next week? You can tweet suggestions, links, and questions to @SlateGabfest. The email address for the Political Gabfest is gabfest@slate.com. (Email may be quoted by name unless the writer stipulates otherwise.)
Podcast production by Mike Vuolo. Links compiled by Jeff Friedrich.