How Come There Aren't More Women at the United Nations?
The hosts of the DoubleX Gabfest discuss whether the U.N. is sexist.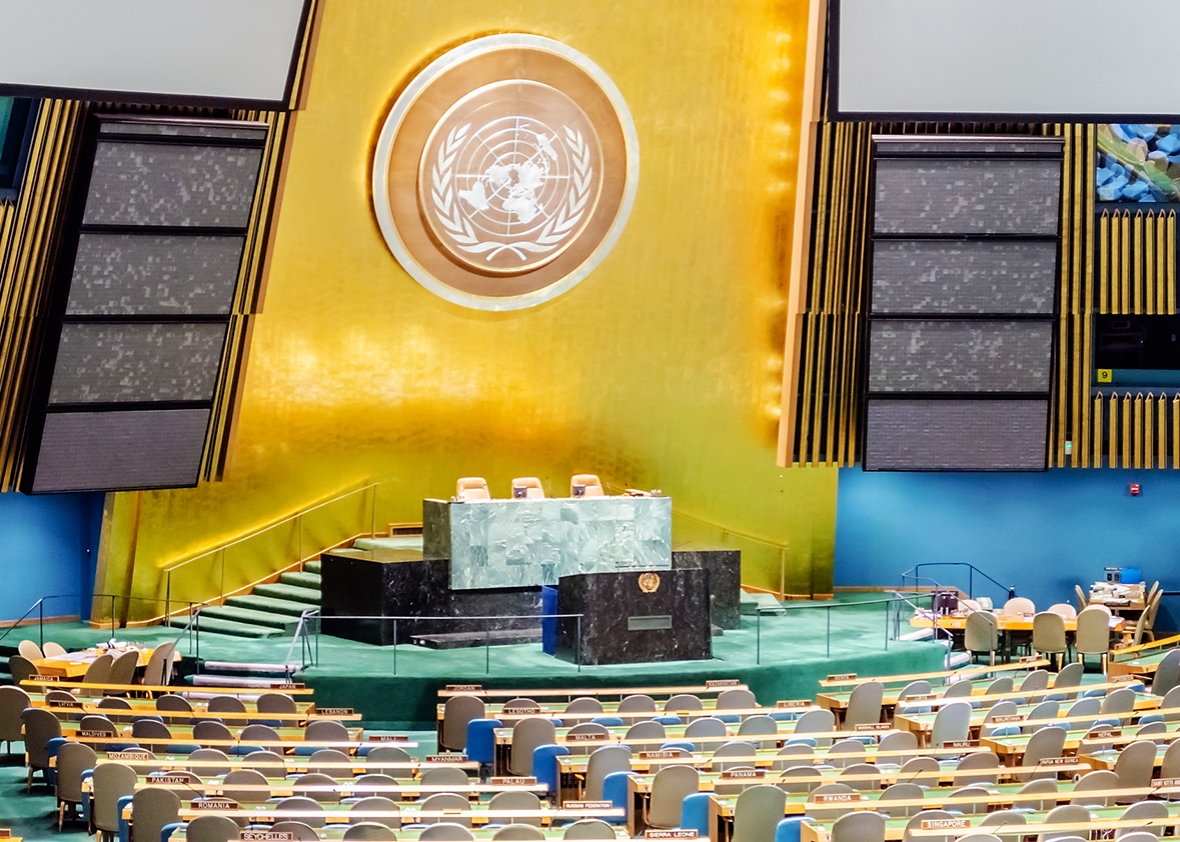 In the Slate Plus bonus segment of Thursday's edition of the DoubleX Gabfest, hosts Christina Cauterucci, Hanna Rosin, and June Thomas discuss whether the United Nations is sexist.
This past October, the U.N. appointed Wonder Woman as its newest ambassador. The famed heroine, who turned 75 this year, will be the face of a new social media campaign aimed at empowering women and girls.
But if the U.N. cares about women so much, then where are all the women in leadership and political roles? And what do the hosts have to say about the U.N. and sexism?
Get more of the DoubleX Gabfest!
Sign up for Slate Plus to hear this bonus segment, and you'll get the extended, ad-free version every week.
Your DoubleX Gabfest podcast feed
Copy this link and manually import it into your podcast app:
For full instructions see the Slate Plus podcasts FAQ.