DoubleX Gabfest: The Deposed Scumbags Edition
Listen to Slate's show about Terry Richardson and Dov Charney, Lana Del Rey, and freezing your eggs.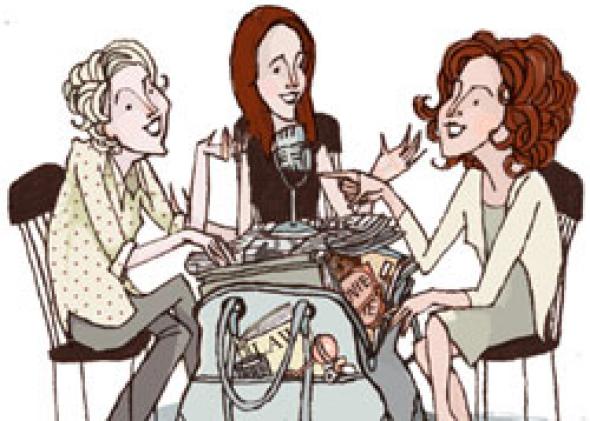 Listen to the DoubleX Gabfest by clicking the arrow on the audio player below:
In this week's Gabfest, Slate senior editor Jessica Winter joins Outward editor June Thomas and New York editor Noreen Malone to discuss those creepy deposed kings of hipster culture Terry Richardson and Dov Charney, and the artifice of Lana Del Rey. Then they talk to BuzzFeed executive editor Doree Shafrir about her piece "I Was Sure Freezing My Eggs Would Solve Everything."
Some of items discussed in the episode:
Jessica recommends the novel The Fever, by Megan Abbott. It's a completely addictive read about a mysterious seizure disorder, and Jessica wants to know what you think about the ending.
June recommends two PBS shows: Vicious, a comedy about two old queens (played by Ian McKellen and Derek Jacobi) who have been a couple for 49 years, and Last Tango in Halifax, a sweet and funny British romance about people in their 70s getting together.
Noreen suggests smearing random things from the kitchen on your face. If you find yourself at home and want some old-school beautification, try an avocado or 2 percent Fage yogurt mask. It is fun and playful, even if you live in New York without air conditioning.