DoubleX Gabfest: The Monogamish Sex Edition
Listen to Slate's show about gay marriage, Wendy Davis and the crazy Texas abortion bill, and child style icons.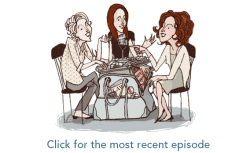 Listen to the DoubleX Gabfest by clicking the arrow on the audio player below:
In this week's Gabfest, DoubleX editor Hanna Rosin joins DoubleX managing editor Allison Benedikt and New Republic staff writer Noreen Malone to discuss gay marriage and monogamy (or the lack thereof); Wendy Davis and that crazy Texas abortion bill; and Alonso Mateo, child style icon.
Other items discussed in the show:
Allison Benedikt recommends Maria Bamford's weirdo Ask My Mom! Web series.
Loyal fans of Slate's DoubleX, please remember to like us on our Facebook page.