DoubleX Gabfest: The We Wish We Were Talking About Kristen Stewart Edition
Listen to Slate's show about the Aurora shooting heroes, outing rapists on Twitter, and women's boxing.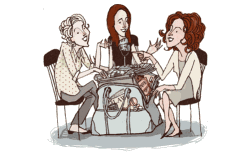 Listen to the DoubleX Gabfest with this audio player, or by using one of the other options below:
In this week's Gabfest, DoubleX editor Hanna Rosin joins New Republic staff writer Noreen Malone and DoubleX managing editor Allison Benedikt to discuss the male heroes of the Aurora shooting who died saving their girlfriends' lives; the case of Savannah Dietrich, who took to Twitter to name the two young men who sexually assaulted her; and women's boxing, which for the first time ever is an Olympic sport.
Other items discussed in the show:
Noreen Malone suggests you start following Kardashian-Kierkegaard mashup account @KimKierkegaard on Twitter.
Allison Benedikt recommends the fascinating mess of a movie Margaret.
Hanna Rosin says to check out this trailer for the Paralympic Games.