DoubleX Gabfest: The Your Baby's Name Is Brand-Shift Edition
Listen to Slate's show about homophobic homosexuals, celebrity baby bumps, and the war over workplace lunches.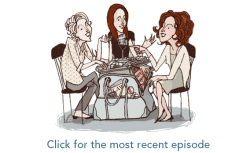 Advertisement

Hanna Rosin recommends the novel The Newlyweds by Nell Freudenberger.
Bryan Lowder implores you to make your own fresh ricotta cheese at home with this recipe from elegance gourmand Ina Garten. And while you're waiting for the cheese to strain, why not enjoy the fierce dance-anthem stylings of "supermodel of the world" RuPaul on her most recent albums, Champion and Glamazon.
Other items discussed in the show:
TODAY IN SLATE
Politics
The Democrats' War at Home
How can the president's party defend itself from the president's foreign policy blunders?