DoubleX Gabfest: The Power Pinners and Pink Handguns Edition
Listen to Slate's show about the Susan G. Komen kerfuffle, Bringing Up Bébé, and Pinterest.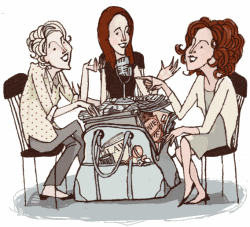 Listen to the DoubleX Gabfest by clicking the arrow on the audio player below or by opening this player in another tab:
The DoubleX "coffee talk" endorsements:
Links to other things we mentioned:
TODAY IN SLATE
Foreigners
More Than Scottish Pride
Scotland's referendum isn't about nationalism. It's about a system that failed, and a new generation looking to take a chance on itself.