DoubleX Gabfest: The Hungry for Glory Edition
Listen to Slate's show about twentysomethings and the recession, the Jill Abramson profile in The New Yorker, and the new crop of GOP wives.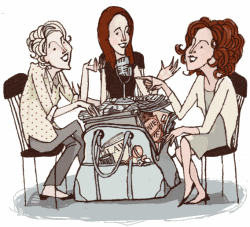 The DoubleX weekly "coffee talk" endorsements:
Jessica Grose enjoyed the new Steve McQueen movie Shame, which is about a sex addict played by the versatile Michael Fassbender. It takes place in the grittier parts of New York City, and Carey Mulligan stars as Fassbender's unstable sister. The film will be out on Dec. 2.
Here are some links to other things we discussed this week: