The Culture Gabfest "Babbling Brooks" Edition
Slate's Culture Gabfest on Snowpiercer, Vicious, and David Brooks' guide to emotional depth.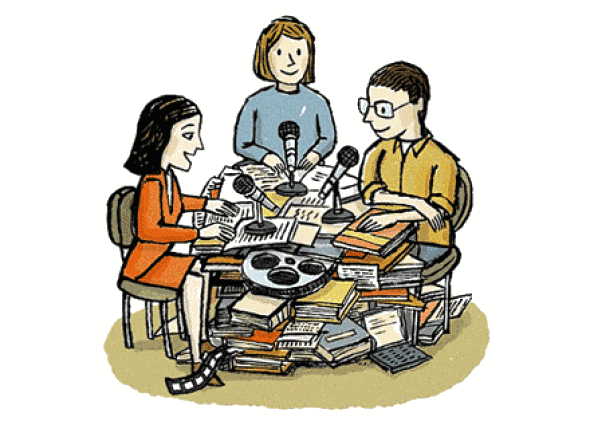 Listen to Culture Gabfest No. 303 with Stephen Metcalf, Dana Stevens, and June Thomas with the audio player below.
This week Slate Plus listeners will hear the gabbers discuss their favorite vacation reads and where they read them. Go to slate.com/cultureplus to learn more about Slate Plus and join today. (You'll also see a video from Steve, Dana, and Julia welcoming you to the program.)
Culturefest is on the radio! "Gabfest Radio" combines Slate's Culture and Political Gabfests in one show—listen on Saturdays at 7 a.m. and Sundays at 6 p.m. on WNYC's AM820.
On this week's episode, the critics discuss Bong Joon-ho's new film Snowpiercer, a dark political allegory with the action sequences and budget of a summer blockbuster. Next, the gabbers turn to the British sitcom Vicious, starring Ian McKellan and Derek Jacobi as two "vicious queens" who have lived together for almost fifty years. And finally, the critics take on David Brooks, who spoke at this year's Aspen Ideas Festival about our culture's overvaluation of shallow success. Is a wildly successful apologist for unfettered capitalism the appropriate advocate for emotional depth?
Links to some of the things we discussed this week follow:
This podcast was produced by Ann Heppermann. Our intern is Anna Shechtman.