The Culture Gabfest "Re-Stephening" Edition
Slate's Culture Gabfest on Obvious Child, young adult literature, and home economics.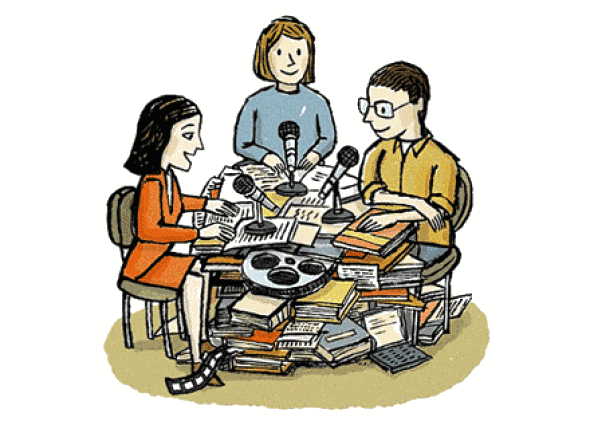 Listen to Culture Gabfest No. 299 with Stephen Metcalf, Dana Stevens, and Julia Turner with the audio player below.
Culturefest is on the radio! "Gabfest Radio" combines Slate's Culture and Political Gabfests in one show—listen on Saturdays at 7 a.m. and Sundays at 6 p.m. on WNYC's AM820.
On this week's episode, the critics discuss Obvious Child, an indie rom-com starring Jenny Slate as a Brooklyn-based comic with a fledgling stand-up routine and an unwanted pregnancy. Does the film's matter-of-fact presentation of abortion make it apolitical or too political? Next, inspired by a Slate piece from Ruth Graham that disparages adults for reading young adult fiction, the gabbers debate the merits of the genre for readers of all ages. And finally, they turn to a New Republic essay by Rebecca Traister advocating the reinstatement of Home Economics—for girls and boys. Should schools be teaching students to cook, clean and sew?
Links to some of the things we discussed this week follow:
Dana: Rachel Nuwer's "Murder in Miniature," a fantastic piece about dollhouse dioramas and forensic science on Slate.
You can email us at culturefest@slate.com.
This podcast was produced by Ann Heppermann. Our intern is Anna Shechtman.
Correction, June 17, 2014: This post originally misspelled author Cynthia Saltzman's last name.