The Culture Gabfest "This Is Sparta" Edition
Slate's Culture Gabfest on 22 Jump Street, mainstreaming poetry, and the songs of the summer.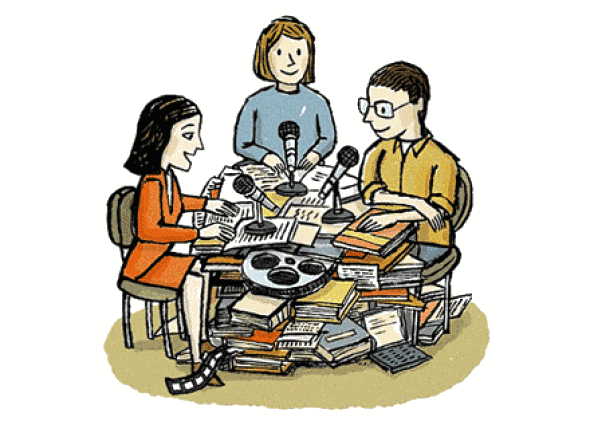 Listen to Culture Gabfest No. 300 with Stephen Metcalf, Dana Stevens, and Julia Turner with the audio player below.
Culturefest is on the radio! "Gabfest Radio" combines Slate's Culture and Political Gabfests in one show—listen on Saturdays at 7 a.m. and Sundays at 6 p.m. on WNYC's AM820.
On this week's episode, the critics discuss 22 Jump Street, a bromantic comedy starring Tatum Channing and Jonah Hill. Does the film's self-awareness about its being a sequel justify its formulaic plot? Next, the critics discuss Patricia Lockwood's Twitter-inflected poetry and debate the possibility of mainstreaming the medium. Is poetry inherently niche? And finally, Slate contributor Chris Molanphy briefs the gabbers on this year's contenders for the "song of the summer": Will the title belong to Iggy Azalea, Robyn, or Usher?
Links to some of the things we discussed this week follow:
Julia: Poetry magazine, a restrained, intelligently curated read for poetry lovers. If you've ever liked poetry, you should subscribe now.
This podcast was produced by Ann Heppermann. Our intern is Anna Shechtman.