The Culture Gabfest "I Dig Your Directionless Fury" Edition
Slate's Culture Gabfest on Locke, Adventure Time, and Nikil Saval's Cubed: A Secret History of the Workplace.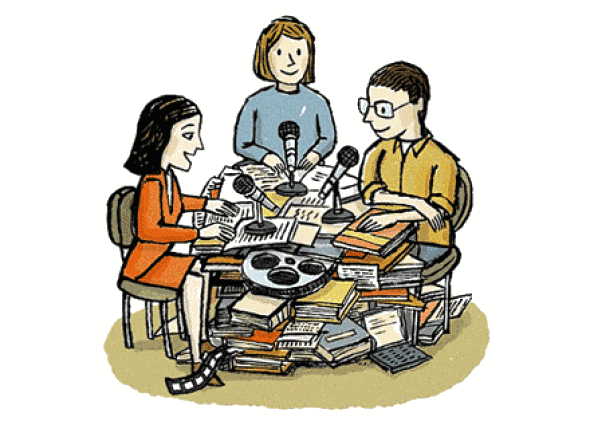 Listen to Culture Gabfest No. 295 with David Haglund, Dana Stevens, and Julia Turner with the audio player below.
Culturefest is on the radio! "Gabfest Radio" combines Slate's Culture and Political Gabfests in one show—listen on Saturdays at 7 a.m. and Sundays at 6 p.m. on WNYC's AM820.
On this week's episode, the critics discuss Locke, an existential road movie shot in real time, staring Tom Hardy as a construction foreman on a late night drive. The film's minimalist conceit—and Hardy's handsome face—make for surprisingly gripping cinema. Next, the gabbers turn to Adventure Time, an animated Cartoon Network series with cross-demographic appeal, attracting kids, stoners, and philosophers alike. And finally, inspired by Cubed, Nikil Saval's history of the workplace, the critics discuss the perils, privileges, and power trips of office design. Are we disgruntled because of our work—or our workplaces?
Links to some of the things we discussed this week follow:
David: Ted Hawkins' voice—both gravelly and bright—as featured in his original recording "The Good and the Bad."
Julia: The work of the children's book author Mo Willems, especially We Are in a Book, about the experience of reading.
You can email us at culturefest@slate.com.
This podcast was produced by Ann Heppermann. Our intern is Anna Shechtman.

Correction, May 15, 2014: In the "things we discussed" section of this post, Adventure Time was mislabled as being on Comedy Central, it is on Cartoon Network.