The Culture Gabfest "Eat My Shortz" Edition
Slate's Culture Gabfest on HBO's Getting On, the saga of "Diane in 7A," and the crossword puzzles with Will Shortz.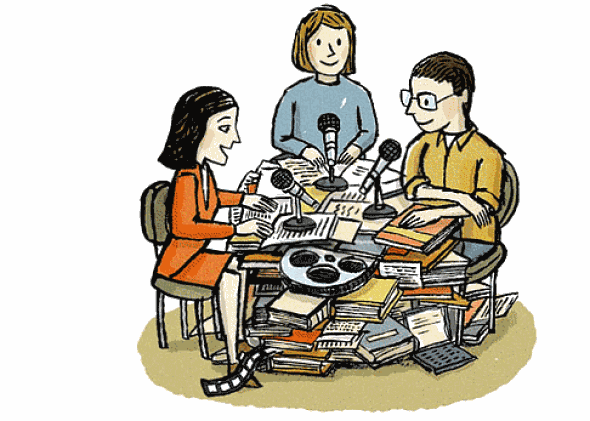 Listen to Culture Gabfest No. 272 with Stephen Metcalf, John Swansburg, and Julia Turner with the audio player below.
The sponsors of this week's show are Stamps.com and Audible. Go to Stamps.com and use the promo code "CULTUREFEST" for your no-risk free trial and bonus offer. Get a free audiobook from Audible's collection of more than 100,000 titles and a subscription to a daily audio digest when you sign up for a 30-day free trial at www.audiblepodcast.com/culturefest.
Culturefest is on the radio! "Gabfest Radio" combines Slate's Culture and Political Gabfests in one show—listen on Saturdays at 7 a.m. and Sundays at 6 p.m. on WNYC's AM820.
On this week's episode, the critics discuss Getting On, a new HBO comedy set on an extended care hospital wing. Do the show's representation of the elderly pose a departure from the bumbling, slapstick seniors of network TV? Next, the gabbers discuss one's right to privacy in the Twitter age. Inspired by the faux Twitter feud between Elan Gale, a producer of The Bachelor, and "Diane," an anonymous—and perhaps apocryphal—passenger on Gale's Thanksgiving flight, the critics wonder: Should all our public experiences be open to Twitter-criticism? And finally, the Gabfest welcomes Will Shortz, editor of the New York Times crossword, to celebrate the puzzle's 100-year history. Guard your ulnae and hide your etui. The critics get Shortz's take on crosswordese.

Links to some of the things we discussed this week follow:
You can email us at culturefest@slate.com.

This podcast was produced by Chris Wade. Our intern is Anna Shechtman.