The Culture Gabfest "Two-Thirds French" Edition
Slate's Culture Gabfest on Blue is the Warmest Color, The Returned, and Claudia Roth-Pierpont's new book Roth Unbound.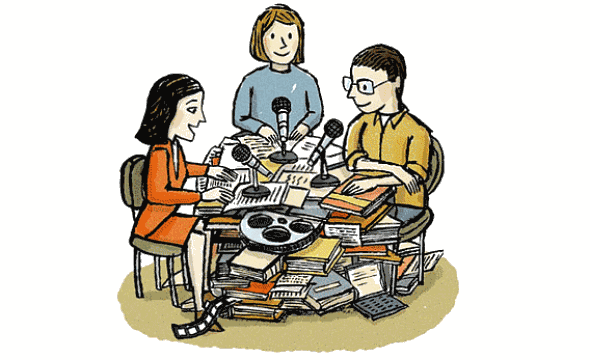 Listen to Culture Gabfest No. 268 with Stephen Metcalf, Dana Stevens, and June Thomas with the audio player below.
Culturefest is on the radio! "Gabfest Radio" combines Slate's Culture and Political Gabfests in one show—listen on Saturdays at 7 a.m. and Sundays at 6 p.m. on WNYC's AM820.
On this week's episode, the critics discuss the Palme d'Or-winning film Blue is the Warmest Color. Directed by Abdellatif Kechiche, the film follows Adele, an aspiring teacher in Lille, and her sexual awakening with Emma, an art student-cum-sophisticate. With guest Bryan Lowder, assistant editor of Slate's Outward blog, the critics discuss the film's depiction of lesbian sex, its fidelity to the graphic novel on which it was based, and the flurry of post-production controversy that surrounded its American release. Next, in keeping with the day's Francophilia, the critics discuss The Returned, a macabre French TV show, now airing on the Sundance Network. Can American television viewers embrace the pouty languor of this French drama? Can we learn to love TV with subtitles? And finally, the gabbers welcome Claudia Roth-Pierpont, New Yorker staff writer and the author of Roth Unbound, a new book about Philip Roth's prolific and polarizing career.
Links to some of the things we discussed this week follow:
Steve: The Fall, an Irish-British crime drama starring Gillian Anderson, now streaming on Netflix
You can email us at culturefest@slate.com.
This podcast was produced by Sally Herships. Our intern is Anna Shechtman.