The Culture Gabfest "Over the River and Through the Woods" Edition
Slate's Culture Gabfest on Nebraska, new online shopping site the Prowl, and the highs and lows of Thanksgiving fare.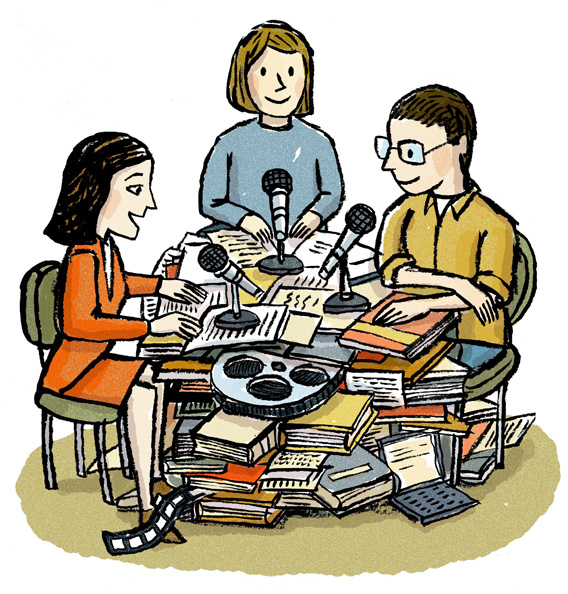 Listen to Culture Gabfest No. 271 with Stephen Metcalf, Dana Stevens, and Julia Turner with the audio player below.
The sponsor of this week's show is Audible. Get a free audiobook from Audible's collection of more than 150,000 titles and a subscription to a daily audio digest when you sign up for a 30-day free trial at www.audiblepodcast.com/culturefest.
Culturefest is on the radio! "Gabfest Radio" combines Slate's Culture and Political Gabfests in one show—listen on Saturdays at 7 a.m. and Sundays at 6 p.m. on WNYC's AM820.
On this week's episode, the critics discuss Nebraska, Alexander Payne's new film starring Bruce Dern and Will Forte as father and son on an ill-fated road trip. Shot in austere black and white, the film is a study of restrained emotion: Dern's minimalist performance contains all the pathos of Lear and the hubris of Quixote. Next, the critics turn to the Prowl, a new site that allows you to crowdsource your online shopping. And finally, Dan Pashman, former Culture Gabfest producer and the host of the Sporkful podcast, joins the critics to discuss the highs and lows of the Thanksgiving feast, how not to spoil your appetite, and the waning of Steve's vegetarianism.
Links to some of the things we discussed this week follow:
Steve: Bruce Springsteen's "This Hard Land," as performed in Kilkenny, Ireland, during his worldwide Wrecking Ball tour
This podcast was produced by Sally Herships. Our intern is Anna Shechtman.