The Culture Gabfest: 25 Sex Moves He Secretly Wishes You'd Try Edition
Slate's podcast about the legacy of Helen Gurley Brown, the new comedy The Campaign, and summer swimming.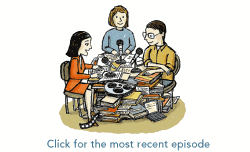 Listen to Culture Gabfest No. 204 with Dana Stevens, John Swansburg, and Julia Turner by clicking the arrow on the audio player below:

On this week's Culture Gabfest, our critics are joined by Slate culture editor John Swansburg to consider the legacy of Helen Gurley Brown, who undoubtedly revolutionized American womanhood. But were her ideas about women a boon for feminism or ultimately too retrograde to remain relevant? The Gabfesters then take on the new Will Ferrell-Zach Galifianakis movie The Campaign and debate its merits as a political satire, a morality tale, or a wacky character comedy. Finally, the critics go deep discussing summer swimming, sharing their thoughts on pools, oceans, lakes, and ponds, which body of water is suitable for which activities, and the unmistakable delight of simply being afloat.
Here are some links to the things we discussed this week:
Julia's pick: In honor of Jean Merrill who died this week, her 1964 children's novel The Pushcart War, a delightful portrait of New York City and the tale of underdog pushcart vendors battling trucks to keep from being crowded off of the city's streets.
John's pick: Gloves for the feet. John says Vibram Five Fingers, unlike today's overly cushioned athletic sneakers, return wearers to a more natural state of interacting with the ground beneath us.
Outro: "Swimming Pools" by Thao.
You can email us at culturefest@slate.com.

This podcast was produced by Dan Pashman. Our intern is Sally Tamarkin.