The Culture Gabfest, Dangly Bits Edition
Facebook and loneliness, Rupaul's Drag Race, and the legacy of Dick Clark.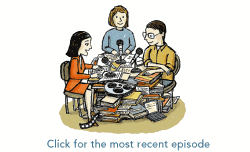 Listen to Culture Gabfest No. 188 with Stephen Metcalf, Dana Stevens, and Julia Turner by clicking the arrow on the audio player below:
In this week's Gabfest, our critics discuss an Atlantic article that argued Facebook is making us lonely. Also, a conversation with Slate's June Thomas about her favorite reality TV show: RuPauls's Drag Race. Plus, Slate's Jody Rosen on Dick Clark's legacy.
Here are some links to the things we discussed this week:

The Culture Gabfest weekly endorsements:

Outro: "So Lonely" by the Police.
Correction, April 26, 2012: This article page originally misspelled Kanye West's first name.