Amicus: Sock the Vote
On the 50th anniversary of the Voting Rights Act, efforts to gut the landmark law are as robust as ever.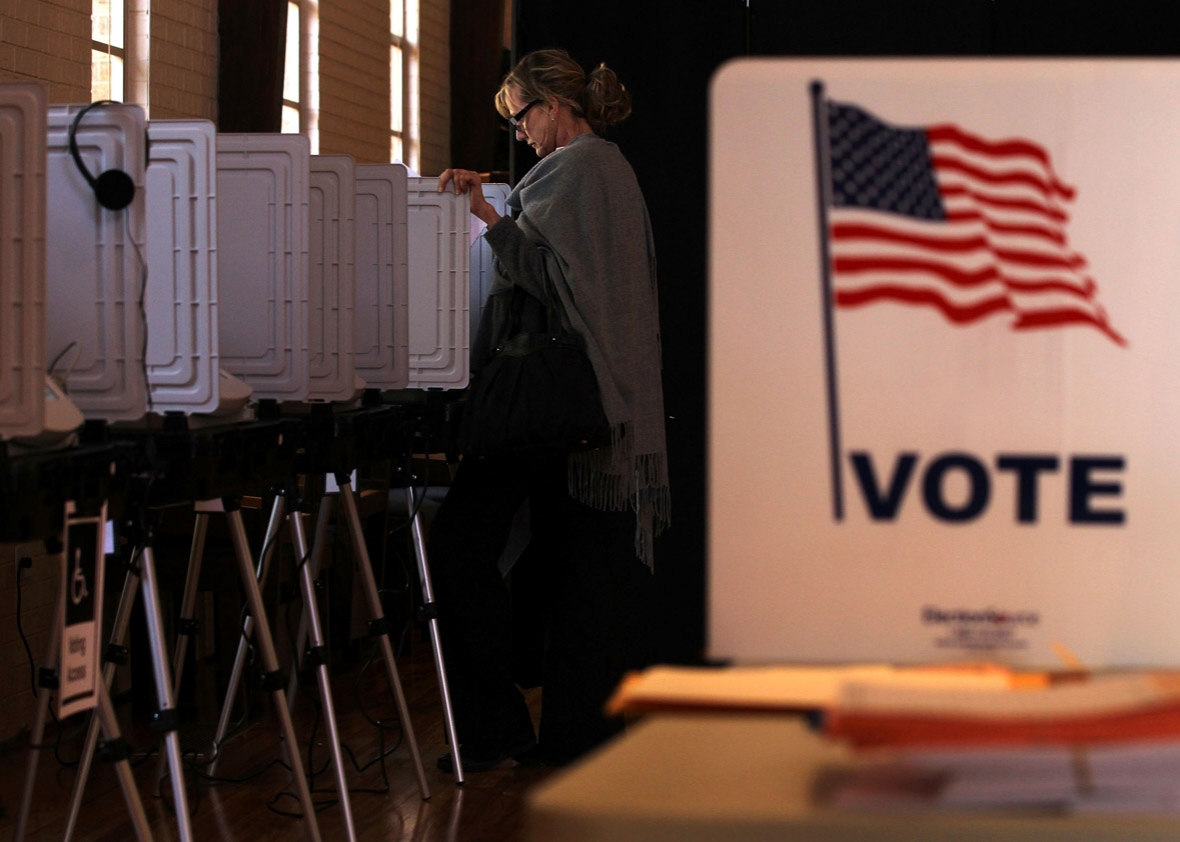 Listen to Episode 24 of Slate's Amicus:
This month marks the 50th anniversary of the Voting Rights Act. It was signed on Aug. 6, 1965, in the wake of several failed attempts to remedy a long history of poll taxes and literacy tests that disenfranchised black voters throughout the South.
But 48 years later, the Roberts court struck down one of the landmark law's central provisions. And state legislators across the South wasted no time in imposing new voting ID requirements that some worry could roll back many of the civil rights movement's biggest achievements.
Please let us know what you think of our legal affairs podcast. Our email is amicus@slate.com.
*************************
Transcripts of Amicus are available to Slate Plus members. Consider signing up today! Members get bonus segments, exclusive member-only podcasts, and more. Sign up for a free trial today here. (Note: After a new episode is posted, its transcript may take several days to appear on our show page.)
Amicus is sponsored by The Great Courses, offering engaging audio and video lectures taught by top professors. Courses like a series on "Cycles of American Political Thought." Right now, get up to 80 percent off the original price when you visit thegreatcourses.com/amicus.
And by FreshBooks, the super-simple invoicing solution made to help lawyers, consultants and freelancers get organized, save time and get paid faster. Creating and sending invoices, managing your expenses and tracking your billable hours is about to get a lot easier. Go to FreshBooks.com/Amicus for your free 30-day trial.
And by Audible.com, offering more than 180,000 audiobooks and spoken-word audio products. Get a free audiobook of your choice at audible.com/amicus.
Podcast production by Tony Field.