Amicus: Throwing Away the Key
Has the Supreme Court turned its back on Guantánamo?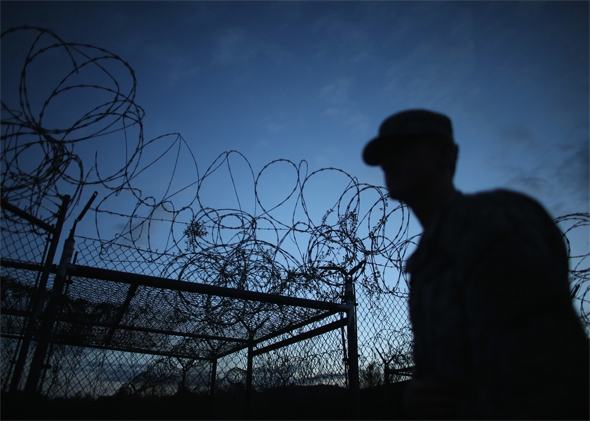 Listen to Episode 13 of Slate's Amicus:

There was a time when the detainees at the Guantánamo Bay Naval Base in Cuba were a frequent subject at the U.S. Supreme Court. In the Bush years, the court heard at least six cases concerning Gitmo, ruling in 2006 that the military commissions there violated the Geneva Conventions, and in 2008 that Guantánamo detainees were entitled to the protections of the U.S. Constitution.
But since then, the Supreme Court has been all but silent on Guantánamo, letting stand a number of lower court decisions concerning detainee treatment that sided with the government. This week, the court batted away two more challenges to American treatment of detainees, both involving claims of torture. On this episode, Dahlia speaks with American University law professor Stephen Vladeck about the Supreme Court's apparent loss of interest in the detainees who remain at Guantánamo, many of whom have been there for more than a decade. She also hears from Seton Hall law professor Jonathan Hafetz, who has litigated several Guantánamo cases in the federal courts.
This week's excerpts from the Supreme Court's public sessions were provided by Oyez, a free law project at the Chicago-Kent College of Law, part of the Illinois Institute of Technology.
Please let us know what you think of Amicus, our legal affairs podcast. Our email is amicus@slate.com.
Podcast production by Tony Field.