Play the Slate News Quiz
With Jeopardy! superchampion Ken Jennings.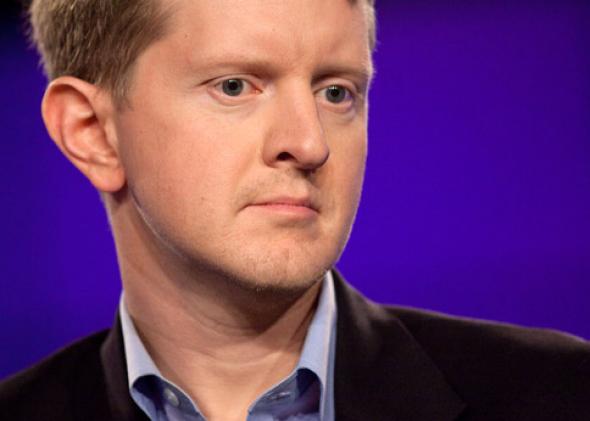 Welcome back to Slate's weekly news quiz. I'm your host, 74-time Jeopardy! winner Ken Jennings.
Every Friday I'll be testing your knowledge with 12 challenging questions on the week's news events, big and small, including happenings in science, sports, politics, and culture both high and low. The questions are multiple-choice, and time is of the essence: You have 30 seconds to answer, and as the seconds tick away, the question's point value drops from 50 all the way down to zero, so you'll want to click on your answer as fast as you possibly can. There's no penalty for an incorrect answer, so feel free to take a guess if your puny human brain fails you.
At the end of the quiz, you'll be able to compare your score with that of the average contestant, as well as to the score of a Slate-ster whom I've talked into taking the quiz on the record. This week's contestant is Slate's news editor, Chad Lorenz.
Think you can ace my quiz and beat Lorenz? Good luck!


The Slate Quiz with quizmaster Ken Jennings


Big week for insect news! In Chengdu, China, the world's largest aquatic insect was reportedly discovered, with a wingspan of more than 8 inches. Closer to home, this year's mayfly hatch in the Midwest was so big that it showed up on the National Weather Service's radar. Then, on Tuesday, a tree at Los Angeles's Griffith Park planted in memory of late Beatle George Harrison was destroyed—by beetles. But don't worry, this week's Slate News Quiz is 100 percent insect-free. Don't let it bug you.
Question 1
of 12
The deadlock over a cease-fire in Gaza hinges on what Hamas demand, a nonstarter for Israel?
Question 2
of 12
Police have confirmed that a body found by a farmer last month in a plum field belongs to the fugitive businessman being sought in connection with what tragedy?
A nationwide manhunt ensued for Yoo Byung-eun in the wake of the ferry disaster that killed more than 300 people in April.
Question 3
of 12
In northeast China, archaeologists have discovered the fossil of a Changyuraptor, the largest dinosaur ever found to have what unusual feature?
"Microraptorines" are an odd offshoot of dinosaur evolution whose long rear legs, covered in feathers, helped them glide through the Cretaceous treetops.
Question 4
of 12
On Tuesday morning, New Yorkers awoke to find that the American flags over the Brooklyn Bridge had been mysteriously replaced with what?
As of Thursday, it was still unclear who raised the flags, and who was surrendering what to whom.
Question 5
of 12
Johns Hopkins Health System has agreed to a settlement in which they will pay $190 million to more than 8,000 patients whose doctor did what?
Gynecologist Nikita Levy was fired last year over the more than 1,200 videos he took of his patients, and committed suicide days later.
Question 6
of 12
A sheriff in Saginaw, Michigan, has banned what from his jail, worried that inmates were finding them too "cool"?
In response to the jumpsuits' new Orange Is the New Black cachet, Saginaw County is going back to a retro look: black-and-white horizontal stripes, a la the Hamburglar.
Question 7
of 12
On Tuesday, two federal appeals courts issued conflicting rulings an hour apart on the legality of what?
The D.C. Circuit Court of Appeals ruled that only the states, not the federal government, can run insurance exchanges, while the 4th Circuit disagreed hours later.
Question 8
of 12
Joko Widodo, who won election this week, will become what country's first president not chosen from its military or political elite?
The 53-year-old governor of Jakarta, who comes from a poor background, won 53 percent of the vote.
Question 9
of 12
According to a new study from the University of Warwick, one of the best predictors for a country's happiness is what unusual factor?
Denmark often leads surveys of the world's happiest countries, and the new study suggests that the answer may be genetic.
Question 10
of 12
What company's market value has plunged 40 percent in 2014, and now faces an imminent delisting of its stock?
Even before this year's two air disasters, the carrier was reeling financially. The airline will end its days as a publicly traded company either via bankruptcy or privatization.
Question 11
of 12
In response to the recent immigration crisis, Texas Gov. Rick Perry announced what move on Monday?
Perry has ordered 1,000 troops to the border to target "drug cartels, human traffickers, [and other] criminals." In totally unrelated news, he may run for president in 2016.
Question 12
of 12
What does New Zealand's Lee Weir have 41 of, a total that got him into the Guinness Book of World Records this week?
The Simpsons mega-fan gave up alcohol for a year to save up for the ink. His entire left arm is now covered in full-color Homer portraits.

July 25, 2014


Anonymous User
Log in to track your scores!
vs.

Chad Lorenz
Slate's news editor
Palestinian membership in the United Nations
Closing Jewish settlements near Rafah
Ending the blockade on Gaza's borders
Dismantling the Iron Dome missile defense
The Turkish coal mine disaster
The Bangladesh factory collapse
Practiced for 15 years with only a veterinary degree
Filmed their pelvic exams
Donated his own sperm for fertility treatments
Used chloroform as anesthetic
Length of national anthem
Requiring citizenship for public school enrollment
Deploying the National Guard
Opening new state detention camps
Building 700 more miles of border fencing

Average
0 points

You
0 points


Chad Lorenz
Slate's news editor
0 points
Answer quickly to earn more points!
Quiz Template by Chris Kirk and Andrew Morgan