Play the Slate News Quiz
With Jeopardy! superchampion Ken Jennings.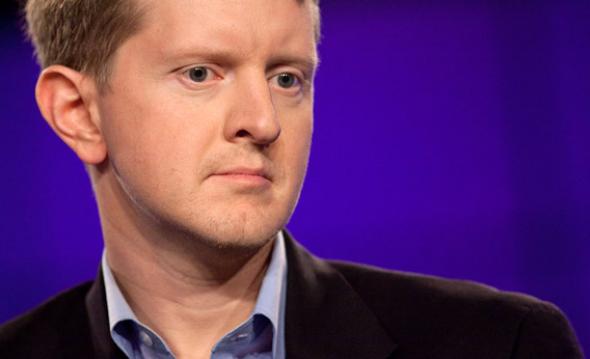 Welcome back to Slate's weekly news quiz. I'm your host, 74-time Jeopardy! winner Ken Jennings.
Every Friday I'll be testing your knowledge with 12 challenging questions on the week's news events, big and small, including happenings in science, sports, politics, and culture both high and low. The questions are multiple-choice, and time is of the essence: You have 30 seconds to answer, and as the seconds tick away, the question's point value drops from 50 all the way down to zero, so you'll want to click on your answer as fast as you possibly can. There's no penalty for an incorrect answer, so feel free to take a guess if your puny human brain fails you.
At the end of the quiz, you'll be able to compare your score with that of the average contestant, as well as to the score of a Slate-ster whom I've talked into taking the quiz on the record. This week's contestant is Slate's energy columnist, Daniel Gross.
Think you can ace my quiz and beat Gross? Good luck!

The Slate Quiz with quizmaster Ken Jennings


Last week an election in McKinley County, New Mexico, was decided by the narrowest of margins. After a recount, the race for magistrate judge had come down to a precise 2,879-vote tie between the two candidates—so the contest was settled by coin toss, as per state law. Kenneth Howard Jr. correctly called "heads" and took office. Hopefully you won't need such desperate last resorts as you select your answers to this week's Slate News Quiz.
Question 1
of 12
The Malaysian airliner shot down over Ukraine on Thursday was a flight that originated in what city?
Question 2
of 12
What country mediated negotations between Israel and Hamas this week, in hopes of achieving a cease-fire in Gaza?
After a temporary cease-fire, Israel began a ground invasion into Gaza on Thursday.
Question 3
of 12
Which of these could land you a $500 fine in California, under new regulations approved this week?
Despite calls for cutbacks, water consumption has actually increased as the Golden State faces one of the most severe droughts in its history.
Question 4
of 12
In the wake of the U.S. spying scandal, Germany is looking into thwarting the NSA by using what?
Russia reportedly made the same move last year, following Edward Snowden's revelations.
Question 5
of 12
A new study by French scientists revealed that, despite three uneventful centuries, what is currently in a "critical state"?
Mount Fuji last erupted in 1707, but the geologists believe recent seismic activity is building pressure below the volcano, which sits only 60 miles southwest of Tokyo.
Question 6
of 12
What did Pope Francis, speaking with an Italian newspaper over the weekend, reportedly call "a leprosy in our house"?
The newspaper also quoted the pontiff as saying that 2 percent of Catholic priests were pedophiles, though the Vatican disputes the accuracy of the interview.
Question 7
of 12
This past weekend 3,000 of what objects rained down unexpectedly on a highway outside Blackfoot, Idaho?
The balls, which were redeemable for prizes, were supposed to be scattered over a crowd enjoying "Blackfoot Pride Days" nearby, but the pilot missed the drop zone badly.
Question 8
of 12
What organization, facing its lowest membership in more than a decade, announced this week that it was completely overhauling and streamlining its application process?
Volunteers may now choose the country they will be serving in, for the first time in the corps' 53-year history.
Question 9
of 12
A university lecturer in Thailand was caught on tape offering A's to students in exchange for what?
"Khanittha got 17 points in psychology class. She gave me stamps," says the teacher in the video. "Then, I gave her A+. Do you think you got that grade by your own brain?"
Question 10
of 12
After tense negotiations at the American embassy, Secretary of State John Kerry was able to announce what result Saturday?
But the deal has run into trouble over the logistical details of auditing the 8.1 million votes cast in the disputed presidential election.
Question 11
of 12
A journalist was stopped by a TSA agent at Orlando International Airport who asked for his passport, after he told them he was from where?
The District of Columbia is "a bizarre place, but passport not needed," tweeted reporter Justin Gray about the apparent geographic ineptitude.
Question 12
of 12
What beloved 73-year-old died this week, heroically taking an assassin's bullet intended for a gay U.S. senator?
The tragedy occurred in the monthly Life With Archie comic, which follows the future adventures of the Riverdale gang into adulthood.

July 18, 2014


Anonymous User
Log in to track your scores!
vs.

Daniel Gross
Slate energy columnist
Not having a reality show
A new round of nuclear talks with Iran
A compromise in the Afghan election crisis
A border security deal with Mexico
LeBron James' return to Cleveland

Average
0 points

You
0 points


Daniel Gross
Slate energy columnist
0 points
Answer quickly to earn more points!
Quiz Template by Chris Kirk and Andrew Morgan