Play the Slate News Quiz
With Jeopardy! superchampion Ken Jennings and special guest contestant Peter Sagal!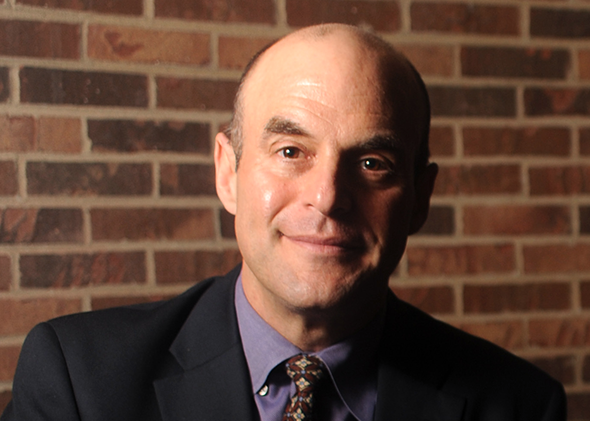 Welcome back to Slate's weekly news quiz. I'm your host, 74-time Jeopardy! winner Ken Jennings.
Every Friday I'll be testing your knowledge with 12 challenging questions on the week's news events, big and small, including happenings in science, sports, politics, and culture both high and low. The questions are multiple-choice, and time is of the essence: You have 30 seconds to answer, and as the seconds tick away, the question's point value drops from 50 all the way down to zero, so you'll want to click on your answer as fast as you possibly can. There's no penalty for an incorrect answer, so feel free to take a guess if your puny human brain fails you.
At the end of the quiz, you'll be able to compare your score with that of the average contestant, as well as to the score of a contestant I've talked into taking the quiz on the record. All this month we'll be featuring a few of our favorite funny people, and this week's special guest contestant is Peter Sagal, the host of Wait Wait ... Don't Tell Me!, the NPR news quiz, as well as Constitution USA with Peter Sagal, which ran last year on PBS nationwide. He's also an author, playwright, and a columnist for Runner's World. This Monday, he's running the Boston Marathon for the fourth time, this time as a guide for blind runner Erich Manser.
Think you can ace my quiz and beat Sagal? Good luck!
The Slate Quiz with quizmaster Ken Jennings
Is it the "blood moon" making everyone crazy? A woman threw a soccer cleat at Hillary Clinton in Las Vegas, an Argentine trainer is demonstrating horse yoga, and KFC began selling fried chicken corsages to prom-goers. There are three more lunar eclipses to come between now and the end of September 2015. Things might get worse before they get better.
Question 1
of 12
The New York Police Department has disbanded its Demographics Unit, a secretive program that used plainclothes officers to keep tabs on whom?
Question 2
of 12
According to the final report released by a United Nations panel in Berlin this week, it will be costly but still possible to avert the worst from what problem?
Question 3
of 12
The Kremlin vowed last Friday that Russia will have a permanent base where by the year 2040?
"We are coming to the moon forever," said deputy premier Dmitry Rogozin.
Question 4
of 12
Why did police in Lahore, Pakistan, drop attempted murder charges against Musa Khan on Saturday?
Young Musa was charged along with four adults for his part in a February protest. As the police fingerprinted him, he cried for his bottle.
Question 5
of 12
On Wednesday, a U.S. district judge overturned a North Dakota law containing one of the nation's strictest bans on what?
The law, signed last year by Gov. Jack Dalrymple, banned abortions when a fetal heartbeat is detected, which can be as soon as six weeks.
Question 6
of 12
On Monday, a U.S. drone called Bluefin-21 was unsuccessful in what mission?
The submarine passed its "operating depth limit" of 15,000 feet and automatically returned to the surface before it could locate the airplane.
Question 7
of 12
Narendra Modi, a front-runner to become the new prime minister of India, was outed last week as having what?
Modi, who has long traded on his bachelorhood (and his association with a sect of celibate Hindu nationalists), has actually been married for almost 50 years.
Question 8
of 12
The Congressional Budget Office has shaved $286 billion off its forecast deficit estimates through 2024, in large part because of lower-than-expected costs of what?
Premiums are turning out to be cheaper than previously estimated. Even so, the CBO noted, lawmakers need to act now to prevent deficits from rising sharply over the next decade.
Question 9
of 12
What London business received a visit from two angry foreign embassy officials last Thursday?
The salon is just down the street from the North Korean embassy, which was not amused by the promotion.
Question 10
of 12
Vladimir Putin has written to European Union leaders, warning them that Ukraine needs to pay Russia an owed $2.2 billion to prevent a European shortage of what?
Russia will cut gas supplies if Ukraine doesn't pay its bills, Putin warned.
Question 11
of 12
Dr. Michael Zuk, a Canadian dentist, hopes to hit it big with what amazing dental advance?
Zuk bought the molar at auction last year. He plans to raise Lennon 2 himself, making sure he takes guitar lessons but "keep[ing] him away from drugs and cigarettes."
Question 12
of 12
Experts at three top universities have confirmed the probable antiquity of a recently discovered papyrus text in which what figure uses the phrase "my wife"?
Karen King, a Harvard professor of divinity, says the fragment is most likely from the eighth century, not a modern forgery.
April 17, 2014
Anonymous User
Log in to track your scores!
vs.
Peter Sagal
Host, Wait Wait... Don't Tell Me!
Drinkers of 32-ounce sodas
Musa is a 9-month-old baby.
Musa is a fictional character.
Attacking a convoy in Yemen
A waxing salon that misspelled the word "Brazilian"
A Thai restaurant for diners with peanut allergies
A radio station that's been texting the Vatican embassy 6,666 times a day
A barbershop using Kim Jong-un on a "bad hair day" poster
He has invented a hat that brushes your teeth.
He uses extracted teeth to make cufflinks and other "chew-elry."
He plans to clone John Lennon from a molar.
He has trained a parrot to clean teeth and fill cavities.
Average
0 points
You
0 points
Peter Sagal
Host, Wait Wait... Don't Tell Me!
0 points
Answer quickly to earn more points!
Quiz Template by Chris Kirk and Andrew Morgan