Play the Slate News Quiz
With Jeopardy! superchampion Ken Jennings and special contestant Patton Oswalt!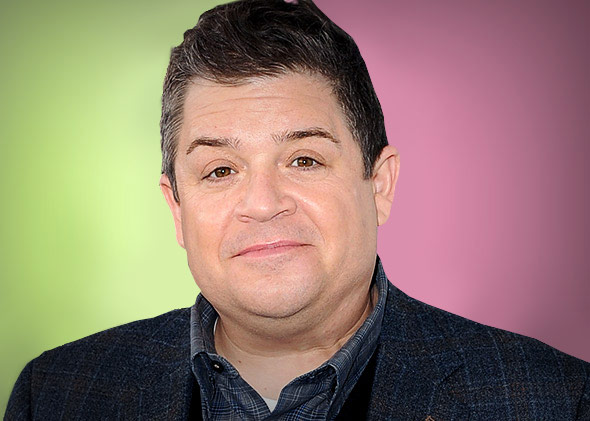 Every Friday I'll be testing your knowledge with 12 challenging questions on the week's news events, big and small, including happenings in science, sports, politics, and culture both high and low. The questions are multiple-choice, and time is of the essence: You have 30 seconds to answer, and as the seconds tick away, the question's point value drops from 50 all the way down to zero, so you'll want to click on your answer as fast as you possibly can. There's no penalty for an incorrect answer, so feel free to take a guess if your puny human brain fails you.
At the end of the quiz, you'll be able to compare your score with that of the average contestant, as well as to the score of a special contestant I've talked into taking the quiz on the record. All this month we're featuring a few of our favorite funny people, and this week's contestant is Patton Oswalt, an actor, writer, and stand-up comedian whose most recent special is Tragedy Plus Comedy Equals Time.
Think you can ace my quiz and beat Oswalt? Good luck!
The Slate Quiz with quizmaster Ken Jennings
This week in speed: On Monday, an Israeli startup announced new nanotechnology that can charge a cell phone in 30 seconds. The next day, Royals rookie pitcher Yordano Ventura threw a 102.9-mph fastball, a new record for a starter. And a new study from MIT and Berkeley revealed that the human brain's sense of "now" lasts about 15 seconds. You're going to have to be faster than that to ace this week's Slate News Quiz.
Question 1
of 12
Despite threats of violence, turnout was so high in what country's Saturday presidential election that some polling stations ran out of ballots?
Question 2
of 12
"We don't have to accept this," said President Obama on Tuesday after signing two executive orders aimed at what problem, which he called "an embarrassment"?
The executive actions, signed on Equal Pay Day, are designed to reduce pay secrecy for federal contractors.
Question 3
of 12
The New York Times reported this week that, due to a huge recent upswing in popularity, what is now the most popular music format on American radio?
A younger audience, largely Taylor Swift fans, has helped country displace Top 40 as the current format of choice.
Question 4
of 12
Because of "Heartbleed," hundreds of millions of people worldwide may need to do what?
The online bug is a vulnerability in the protocol that over half a million websites use to keep transactions secure from hackers.
Question 5
of 12
Just 8 percent of men's basketball players at the national champion University of Connecticut do what?
UConn had the lowest six-year graduation rate of any team in the NCAA tournament.
Question 6
of 12
"Nostril," "upper lip," and "penis shaft" were the three top finishers in a new study from Cornell University ranking body parts by what?
"If you're stung in the nose and penis," says Cornell researcher Michael Smith, who got himself stung five times a day for weeks, "you're going to want more stings to the penis over the nose, if you're forced to choose."
Question 7
of 12
What was named the "Worst Company in America" in a Consumerist poll this week, on the very same day it was making its case in Washington for an upcoming merger?
Comcast has submitted a 181-page document to the FCC arguing that its $45 billion takeover of Time-Warner Cable will be good for cable subscribers.
Question 8
of 12
Possible 2016 presidential hopeful Jeb Bush broke with many in his party this week at a town hall event when he referred to what as "an act of love"?
For some, illegal immigration is "not a felony" but "an act of commitment to your family," the former governor said.
Question 9
of 12
On Tuesday, a national parliament voted 299-47 against allowing an independence referendum in what region?
A slim majority of Catalonians support independence, feeling that the Madrid government treats the region in northeastern Spain unfairly.
Question 10
of 12
According to the Washington Post, the average American responder has been off by about 1,800 miles in trying to locate what?
Only 1 in 6 who took the poll correctly located Ukraine. The more geographically clueless respondents were, the more likely they were to support U.S. military intervention.
Question 11
of 12
According to new documents released this week, who spent four years in the 1980s with a recording device in his briefcase, acting as an informant for the FBI?
"I was not and am not a rat ... I'm a cat," said Sharpton this week of the investigation into organized crime in the music business.
Question 12
of 12
Why was a movie theater in Exeter, England forced to cancel its first showing of the new Russell Crowe film Noah?
A spokesperson attributed the flood not to a wrathful God, but to a faulty ice machine.
April 11, 2014
Anonymous User
Log in to track your scores!
vs.

Patton Oswalt
Actor and comedian
The paintings of George W. Bush
Watch the World Cup online
Pay more for fruits and vegetables
Change their Internet passwords
Support unionization of athletes
Susceptibility to viruses
Attractiveness of piercings
Malaysia Airlines Flight 370
An infestation of animals
Average
0 points
You
0 points

Patton Oswalt
Actor and comedian
0 points
Answer quickly to earn more points!
Quiz Template by Chris Kirk and Andrew Morgan