Play the Slate News Quiz
With Jeopardy! superchampion Ken Jennings and special guest contestant Lizz Winstead!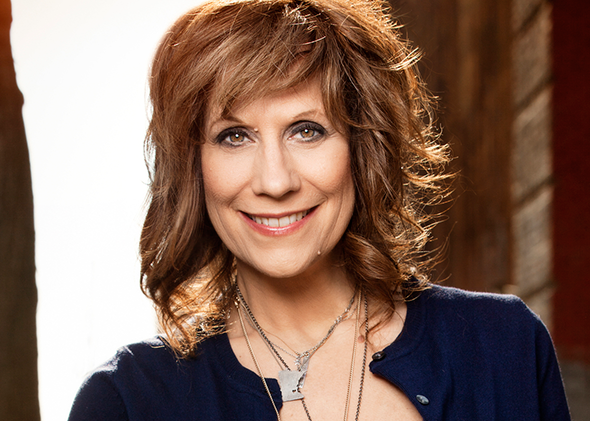 Welcome back to Slate's weekly news quiz. I'm your host, 74-time Jeopardy! winner Ken Jennings.
Every Friday I'll be testing your knowledge with 12 challenging questions on the week's news events, big and small, including happenings in science, sports, politics, and culture both high and low. The questions are multiple-choice, and time is of the essence: You have 30 seconds to answer, and as the seconds tick away, the question's point value drops from 50 all the way down to zero, so you'll want to click on your answer as fast as you possibly can. There's no penalty for an incorrect answer, so feel free to take a guess if your puny human brain fails you.
At the end of the quiz, you'll be able to compare your score with that of the average contestant, as well as to the score of a special guest contestant I've talked into taking the quiz on the record. All this month we've been featuring a few of our favorite funny people, and this week's special guest contestant is Lizz Winstead, comedian, author of Lizz Free or Die, and co-creator and former head writer of The Daily Show.

Think you can ace my quiz and beat Winstead? Good luck!

The Slate Quiz with quizmaster Ken Jennings


"Sorry to disappoint ..." began the White House statement this week refusing to respond to an online petition demanding the deportation of Justin Bieber. It was a week of disappointing news, from the collapse of an Easter truce in the Ukraine to the revelation that 51 percent of Americans don't believe in the Big Bang. Hopefully you won't be too disappointed by your score on this week's news quiz.
Question 1
of 12
Lee Joon-seok has been denounced as the "evil of Sewol" in the South Korean press for doing what?
Lee was one of the first to flee the capsized ferry last week, and was arrested Saturday on suspicion of negligence of duty.
Question 2
of 12
The Supreme Court ruled 6-2 on Tuesday that states—in this case, Michigan—are allowed to ban what?
Question 3
of 12
In Jeddah, Saudi Arabia, work has begun on what incredibly challenging construction project?
The Kingdom Tower, which will cost more than $1.2 billion, is set to stand over 1 km high when completed in 2019.
Question 4
of 12
According to a new report, who paid workers with delinquent tax backgrounds $1.1 million in bonuses over the past two years?
The 1,100 IRS employees, all of whom owed back taxes, also received 10,000 hours of extra time off and 69 accelerated pay increases.
Question 5
of 12
After Wednesday's walkout, government negotiators are trying to persuade protesters to return to work where?
Dozens of Sherpas left base camp after an avalanche killed 16 of the Nepalese guides last week.
Question 6
of 12
Why will former Italian Prime Minister Silvio Berlusconi be spending four hours in a Milan old folks' home next week?
Question 7
of 12
Portland, Oregon has decided to flush 38 million gallons of water down the drain after what happened last week?
The small-bladdered teen was cited for trespassing and public urination. The water tested clean but the city dumped it anyway, citing a "perceived difference" between human pee and duck pee.
Question 8
of 12
On Monday, what was won by an American for the first time in more than 30 years?
Skechers stock spiked after Meb Keflezighi won the men's race wearing the company's running shoes.
Question 9
of 12
According to a new New York Times report published this week, Americans no longer have the world's highest middle-class incomes, having been passed by whom?
The household income of the American poor is also down, now trailing the poor in many European countries.
Question 10
of 12
In New Delhi, a team of surgeons discovered what inside the stomach of a man complaining of abdominal pain?
Gold smuggling to avoid import duties is not uncommon in India.
Question 11
of 12
What is unusual about the four newly discovered species of Brazilian cave lice that made headlines this week?
The females insert the organs into the vagina-like openings of the males during sex sessions that last 40 to 70 hours.
Question 12
of 12
On Sunday, a 15-year-old boy from Santa Clara, California ran away from home and spent six hours in very cramped conditions where?
He spent a five-hour flight to Hawaii in oxygen-depleted, subzero temperatures, but—against the odds—survived the flight.

April 25, 2014


Anonymous User
Log in to track your scores!
vs.

Lizz Winstead
Comedian and author of Lizz Free or Die
Abandoning a sinking ferry
Embezzling $120 million from his church
A tunnel under the Red Sea
A 50-mile artificial island
The world's tallest building
An oil pipeline to Turkey
The Internal Revenue Service
He will announce his candidacy for parliament
He is performing community service for tax fraud
He is recuperating from a throat operation
He enjoys tapioca and game shows
Sunlight began turning it purple
Hundreds of non-native turtles were released in a park
Medical waste was flushed down a hospital toilet
A skateboarder peed in a reservoir
The Nobel Prize in Literature
A fist-sized mass of chewing gum
They've been extinct since the Cretaceous period

Average
0 points

You
0 points


Lizz Winstead
Comedian and author of Lizz Free or Die
0 points
Answer quickly to earn more points!
Quiz Template by Chris Kirk and Andrew Morgan