Play the Slate News Quiz
With Jeopardy! superchampion Ken Jennings.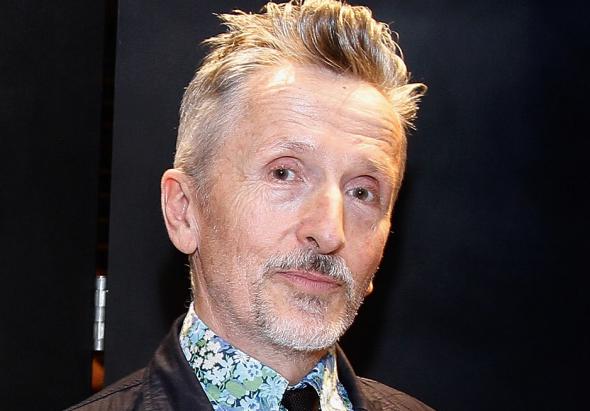 Welcome back to Slate's weekly news quiz. I'm your host, 74-time Jeopardy! winner Ken Jennings.
Every Friday I'll be testing your knowledge with 12 challenging questions on the week's news events, big and small, including happenings in science, sports, politics, and culture both high and low. The questions are multiple-choice, and time is of the essence: You have 30 seconds to answer, and as the seconds tick away, the question's point value drops from 50 all the way down to zero, so you'll want to click on your answer as fast as you possibly can. There's no penalty for an incorrect answer, so feel free to take a guess if your puny human brain fails you.
At the end of the quiz, you'll be able to compare your score with that of the average contestant, as well as to the score of a Slate-ster whom I've talked into taking the quiz on the record. This week's contestant is Simon Doonan, an author, fashion commentator, and creative ambassador for Barneys New York. His most recent book is The Asylum.
Think you can ace my quiz and beat Doonan? Good luck
The Slate Quiz with quizmaster Ken Jennings
According to reports out of Philadelphia, a man in Upper Macungie Township, Pa., had his Jell-O stolen from a workplace refrigerator on Oct. 10. Angry at yet another on-the-job snack theft, the man snapped and called in the cops. "The incident remains under investigation," confirm local police. Even if that dastardly crime is never solved, I hope you can solve the 12 questions on this week's Slate News Quiz.
Question 1
of 12
According to a sobering Millward Brown report, what had a remarkable 99.6 percent failure rate in early October?
Nine and a half million people visited the Obamacare portal in its first week of operation, according to the report, but only 36,000 successfully completed enrollment.
Question 2
of 12
The villages of Viganella, Italy, and Rjukan, Norway, located in deep valleys, have both done what to brighten up the dark winter months?
The tilting mirrors atop a nearby ridge will project a 2,000-square-foot circle of light into Rjukan's town square, where a skating rink will be installed.
Question 3
of 12
A violin sold by a British auction house on Saturday went for $1.78 million. Why was this particular violin in such high demand?
Question 4
of 12
What did David Babcock, a Missouri university professor, also accomplish while running the Kansas City Marathon on Saturday?
Question 5
of 12
An AP investigation revealed Tuesday that guards have been caught napping multiple times while the doors were left open where?
These are clear violations of the Air Force's "weapon system safety rules" for its nuclear missiles.
Question 6
of 12
How did Utah Scoutmasters Dave Hall and Glenn Taylor violate the Boy Scouts' "Leave No Trace" policy on a recent camping trip?
The video of the clueless scoutmasters in Goblin Valley went viral, costing them their Scouting positions and leaving them open to criminal charges.
Question 7
of 12
Last week, Saudi Arabia lobbied for and then, confusingly, rejected what?
Turning down a two-year Security Council seat is unprecedented. The Saudis blamed the U.N.'s failures in Syria and Palestine.
Question 8
of 12
Where did Greek police find Maria, the little girl rather appallingly dubbed "the blonde angel" by the media?
Maria's identity is still unknown, but the Roma couple who posed as her parents are being tried for child abduction. They now say Maria's mother abandoned her as a baby.
Question 9
of 12
A Las Cruces, N.M., hazmat team was brought in last Wednesday to fight a cloud of what?
Habanero particles from a nearby spice company got into an industrial park's ventilation system, leading to bloody noses and breathing problems.
Question 10
of 12
What was shut down in San Francisco for four days this week?
Question 11
of 12
Iran hanged a convicted drug smuggler named "Alireza M." on Oct. 9. What happened the following day to complicate the matter?
Morgue workers discovered the following day that the hanged man was still breathing. Iran announced at first that there would be a second hanging, but has since walked that back.
Question 12
of 12
The Romanian thief who stole $24 million worth of paintings from a Dutch museum last year was back in court Tuesday. Why?
"I could not imagine that a museum would exhibit such valuable works with so little security," complained Radu Dogaru, clearly the real victim here.
October 25, 2013
Anonymous User
Log in to track your scores!
vs.

Simon Doonan
Slate style columnist
Issued tanning beds to every resident
Knocked the tops off nearby mountains
Scheduled three Christmases
It played as the Titanic sank
It was built by Thomas Jefferson
It appears in Picasso's Violin and Guitar
It was used at the coronation of Henry VIII
He bought a winning lottery ticket
He taught his son to ride a two-wheeler
He knitted a 12-foot scarf
Nuclear missile command centers
The White House West Wing
Shooting four endangered wolves
Carving their names on a sandstone arch
Knocking over a 170 million-year-old rock formation
Burning down a fire lookout tower
A seat on the U.N. Security Council
A global treaty on mercury pollution
A new Olympic policy on women athletes
The Nike Marathon, due to noise complaints
Alcatraz, due to a rat infestation during the government shutdown
BART trains, due to an employee strike
AT&T Park, due to Kim and Kanye's engagement
He was found to be the wrong prisoner
He was found to be a woman
He was found to be not guilty of the charge
He plans to sue the museum for its lax security
He claims prison guards killed his pet flies
He is demanding money for the recovery of the art
He doesn't want Nicolas Cage to play him in the movie
Average
0 points
You
0 points

Simon Doonan
Slate style columnist
0 points
Answer quickly to earn more points!
Quiz Template by Chris Kirk and Andrew Morgan