Play the Slate News Quiz
With Jeopardy! superchampion Ken Jennings.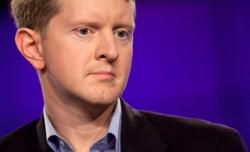 Welcome back to Slate's weekly news quiz. I'm your host, 74-time Jeopardy! winner Ken Jennings.
Every Friday I'll be testing your knowledge with 12 challenging questions on the week's news events, big and small, including happenings in science, sports, politics, and culture both high and low. The questions are multiple-choice, and time is of the essence: You have 30 seconds to answer, and as the seconds tick away, the question's point value drops from 50 all the way down to zero, so you'll want to click on your answer as fast as you possibly can. There's no penalty for an incorrect answer, so feel free to take a guess if your puny human brain fails you.
At the end of the quiz, you'll be able to compare your score with that of the average contestant, as well as to the score of a Slate staffer whom I've talked into taking the quiz on the record. This week's contestant is Slate's chief explainer, Brian Palmer.
Think you can ace my quiz and beat Palmer? Good luck!






A tunnel in Norway has been closed all week due to a dangerous fire burning within: A truck full of flammable stuff caught fire and was abandoned near the tunnel entrance last week. The dangerous cargo? Norwegian brunost—a popular type of goat cheese. "I didn't know that brown cheese burns so well," said a Norwegian highway official. If any of the possible answers in this week's Slate Quiz seem too strange to be true, just remember the fiery fondue of Tysfjord, Norway.
Question 1
of 12
A group calling itself "Those Who Signed in Blood" made headlines last week for what news event?
The ominously named brigade is an al-Qaida splinter group.
Question 2
of 12
According to the name of the debt ceiling suspension bill passed by the House on Wednesday, what will happen if a budget isn't passed by April 15?
The "no budget, no pay" bill is also expected to pass in the Senate, according to Senate Majority Leader Harry Reid.
Question 3
of 12
Why will the TSA be removing Rapiscan X-ray body scanners from airports by June?
Congress imposed a June 1 deadline for manufacturers to replace the machines' body images with cartoon-like outlines, and Rapiscan couldn't comply in time.
Question 4
of 12
The newly formed Yesh Atid, or "Future Party," was the unexpected big winner this week in elections held where?
Question 5
of 12
Two new studies released Thursday reveal that American women's risk of death from what is at an all-time high?
Women today start smoking earlier and smoke more, found the American Cancer Society, so their cancer risk is almost 10 times what it was in the 1960s.
Question 6
of 12
According to a University of Ottawa professor, what shocking error has been made on Canada's new $20, $50, and $100 bills?
It's not a Canadian sugar maple leaf at all, says a botany professor, but a Norwegian species found nowhere in Canada.
Question 7
of 12
An Irish county council, in an effort to fight loneliness and depression, voted this week to legalize what in rural areas?
The council plans to issue permits that will allow elderly people in isolated areas to drive drunk. Three of the five council members who voted in favor are pub owners.
Question 8
of 12
Which of these participants in Monday's inauguration festivities was actually a vocal Ron Paul supporter during much of 2012?
Question 9
of 12
It was announced last Thursday that the Mona Lisa is the first painting ever to achieve what remarkable feat?
"This is the first time anyone has achieved one-way laser communication at planetary distances," said a NASA investigator.
Question 10
of 12
Sergei Filin said Tuesday that he blames last week's attack, in which he was splashed with sulfuric acid, on power struggles at work. What was Filin's job?
Filin, who suffered third-degree burns and eye damage, hinted that the attack was a result of cutthroat competition for leading dance roles.
Question 11
of 12
Super Bowl XLVII will be the first Super Bowl in which the two coaches have what in common?
John Harbaugh is the head coach of the Baltimore Ravens. His brother, Jim, is the head coach of the San Francisco 49ers.
Question 12
of 12
What iconic item, originally purchased in 1965 for just $1, was bought by a Phoenix business owner on Saturday for more than $4.2 million?
You got 8 out of 12 answers correct in 20 minutes 30 seconds.

Answer quickly to earn more points!
January 25, 2013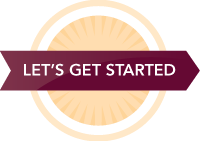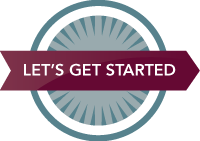 Syrian attacks on Turkey


Unrest in Greece


The Algerian hostage crisis


"Gun Appreciation Day"


Lawmakers won't be paid


The government will shut down


Automatic military spending cuts kick in


The president's dog dies


Privacy concerns


Radiation levels are too high


Lines are too long


The scanners add 10 pounds


Jordan


Slovenia


Indonesia


Israel


Smoking


Diabetes


Alzheimer's


Car crash followed by leukemia


Greenland is drawn as part of Canada


The maple leaf is the wrong species


The "French" translation is actually Provençal


The Nickelback drummer has his eyes closed


Gambling


Drunk driving


Street gangs


Bestiality


Beyoncé


James Taylor


Kelly Clarkson


John Roberts


It was viewed by its billionth visitor


It was copied by a Rhesus monkey


It was seen by a blind man


It was beamed to the Moon by laser


Chef de cuisine, L'Arpège


Executive director, NHL Players' Association


Head judge, Miss Universe pageant


Artistic director, Bolshoi Ballet


They are African-American


They are former quarterbacks


They are brothers


They are Canadian


John Lennon's eyeglasses


The Batmobile


Kermit the Frog


The first Big Mac




Average
0 points


You
0 points



Brian Palmer
Slate's chief explainer
0 points


Quiz Template by Chris Kirk and Andrew Morgan