Play the Slate News Quiz
With Jeopardy! superchampion Ken Jennings.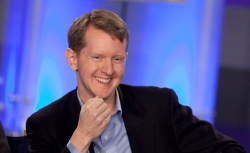 Welcome back to Slate's weekly news quiz. I'm your host, 74-time Jeopardy! winner Ken Jennings.
Every Friday I'll be testing your knowledge with 12 challenging questions on the week's news events, big and small, including happenings in science, sports, politics, and culture both high and low. The questions are multiple-choice, and time is of the essence: You have 30 seconds to answer, and as the seconds tick away, the question's point value drops from 50 all the way down to zero, so you'll want to click on your answer as fast as you possibly can. There's no penalty for an incorrect answer, so feel free to take a guess if your puny human brain fails you.
At the end of the quiz, you'll be able to compare your score with that of the average contestant, as well as to the score of a Slate staffer whom I've talked into taking the quiz on the record. This week's contestant is Slate columnist Daniel Engber.
Think you can ace my quiz and beat Engber? Good luck!






It was a good week for hockey fans, with NHL players and owners finally approaching an agreement. It was a good week for Russian movie buffs, with Gérard Depardieu and Brigitte Bardot each seeking Russian citizenship. (One for tax reasons, the other to protest elephant euthanasia.) It was a good week for tuna fishermen, with a single bluefin selling for a record $1.7 million. (The species is critically endangered.) Will it be a good week for you on the Slate News Quiz? There's only one way to find out.
Question 1
of 12
The chief architect of the Obama administration's controversial drone strike program was tapped this week to fill what important office?
Question 2
of 12
According to a controversial new Russian law, what is no longer to be classified as a food item in 2013?
The law, which just went into effect, is an attempt to lower alcoholism by restricting the sale and advertising of beer.
Question 3
of 12
"Spread your legs!" joked Joe Biden last week. "You're going to be frisked!" What bemused visitor was the vice president addressing?
Darwin Lange, the husband of new North Dakota Sen. Heidi Heitkamp, shrugged awkwardly at Biden's clowning during a photo shoot.
Question 4
of 12
Who announced "Americans for Responsible Solutions" on Tuesday, and what is the new nonprofit trying to responsibly solve?
Question 5
of 12
Muslim Brotherhood leader Essam el-Erian resigned this week after suggesting that Egyptian Jews return to Egypt from Israel for what reason?
President Gamal Abdel Nasser effectively expelled Egypt's Jews during the 1956 Suez Crisis.
Question 6
of 12
It was announced on Wednesday that either a robot, a helicopter, a car, a guitar, or a diamond ring will be making a 2013 debut as the newest what?
An Internet poll will determine which of the current tokens will be dropped to make way for the future. (Please be the iron please be the iron please be the iron ...)
Question 7
of 12
Badri Singh Pandey, the father of the Delhi woman brutally raped and murdered in December, has made what unusual request regarding his daughter?
In accordance with Indian law, local media have used pseudonyms for the victim, but her father said on Sunday, "I am proud of her. Revealing her name will give courage to other women."
Question 8
of 12
Lawrence Ordone, a Subway employee in Orlando, Fla., allegedly threatened to kill a customer last week for what offense?
"He wants ketchup on the Philly cheese steak and I have never put—we don't even have ketchup at Subway!" Ordone fumed. Subway fired him the day after the scuffle.
Question 9
of 12
"The word catastrophic is being used for good reason," said Prime Minister Julia Gillard Tuesday, referring to what ongoing Australian calamity?
A record heat wave across southern Australia has fueled more than 140 brush fires in the state of New South Wales alone.
Question 10
of 12
The White House said Wednesday that it is still considering a "zero option" at the end of 2014, which would remove all what?
Question 11
of 12
In their annual New Year's letter, the babalawo priests of the Caribbean religion Santería recommended their healing ceremonies for what ailing world figure?
The Venezuelan president is still recovering from his cancer surgery performed last month in Cuba, where Santería healing is popular.
Question 12
of 12
Gudmundur Karl Arthorsson became an Internet sensation this week for a video in which he appears quite distressed at being duct-taped to what?
Fellow passengers said that the Reykjavík man became unruly on a New York-bound Icelandair flight after finishing off a bottle of duty-free alcohol.
You got 8 out of 12 answers correct in 20 minutes 30 seconds.

Answer quickly to earn more points!
January 11, 2013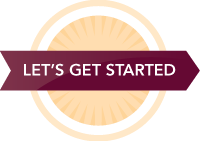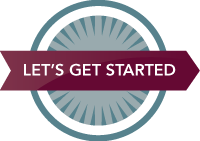 Chairman of the Joint Chiefs


Secretary of Defense


White House chief of staff


CIA director


Beer


Cotton


Tofu


Chewing gum


The queen of Denmark


The husband of a newly sworn-in senator


A controversial Arizona sheriff


Al Roker


Gabrielle Giffords, gun violence


Michael Bloomberg, climate change


Grover Norquist, the national debt


Michelle Obama, childhood obesity


To face criminal charges


To conduct peace negotiations


To serve as hired labor


So Palestinians can have their land


Lucky Charms marshmallow


Monopoly token


Olympic mascot


Supreme Court justice


That she receive a posthumous military award for valor


That her attackers face the death penalty


That she be cremated outside of India


That her name be revealed in the media


Wearing a Speedy Gonzales T-shirt


Asking which menu items were gluten-free


Ordering ketchup on a Philly cheese steak


Refusing to call him a "sandwich artist"


Unemployment


Overfishing


Wildfires


Russell Crowe's singing in Les Mis


U.S. soldiers from Afghanistan


Prisoners from Guantánamo


Debt ceiling limits


Pop-up ads from the Internet


Fidel Castro


Hugo Chávez


Nelson Mandela


George H.W. Bush


A Saint Bernard


An escalator


An airplane seat


Al Roker




Average
0 points


You
0 points



Daniel Engber
Slate columnist
0 points


Quiz Template by Chris Kirk and Andrew Morgan