Play the Slate News Quiz—Special Year in Review Edition!
With Jeopardy! superchampion Ken Jennings.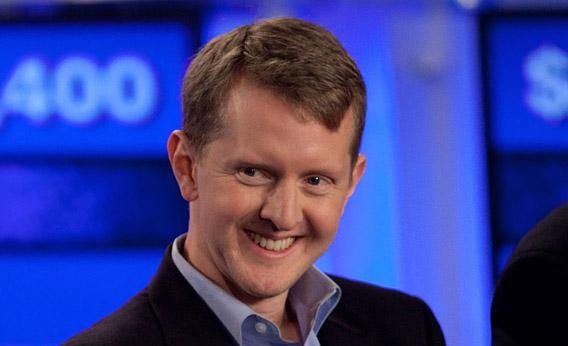 Welcome back to Slate's weekly news quiz. I'm your host, 74-time Jeopardy! winner Ken Jennings.
Every Friday I'll be testing your knowledge with 12 challenging questions on the week's news events, big and small, including happenings in science, sports, politics, and culture both high and low. The questions are multiple-choice, and time is of the essence: You have 30 seconds to answer, and as the seconds tick away, the question's point value drops from 50 all the way down to zero, so you'll want to click on your answer as fast as you possibly can. There's no penalty for an incorrect answer, so feel free to take a guess if your puny human brain fails you.
At the end of the quiz, you'll be able to compare your score with that of the average contestant, as well as to the score of a Slate staffer whom I've talked into taking the quiz on the record. This week's quiz is a special "Year in Review" edition, and the contestant is Slate editor David Plotz.
Think you can ace my quiz and beat Plotz? Good luck!




Usually the Slate News Quiz recaps the events of the past week while they're still current. This week is a little different, though: We'll be challenging your long-term, not your short-term, memory. In this "Year in Review" quiz, we'll be looking back at the highlights and lowlights of 2012, to see if you can remember things that happened more than seven days ago.
Question 1
of 12
Which 2012 newsmaker missed a designated entry point by more than a mile at the beginning of the "seven minutes of terror"?
The touchdown at "Bradbury Landing" was actually remarkably accurate, well within NASA's 12-by-4-mile target.
Question 2
of 12
Which of these Internet-age metrics did not pass 1 billion for the first time in 2012?
"Call Me Maybe" was the most downloaded song of 2012, but its total sales are closer to 10 million than 1 billion.
Question 3
of 12
Which of these issues was not mentioned at any of the 2012 presidential debates, its first no-show since 1984?
Until this year, global warming had been a debated topic in every presidential campaign since 1988, when James Hansen of NASA famously testified before the Senate on the topic.
Question 4
of 12
The Washington Post's report on the 12 deadliest mass shootings in U.S. history noted that fully half of them had what in common?
Question 5
of 12
Which of these odd pop-culture collisions did not occur during the opening ceremonies of the London Olympics?
Question 6
of 12
Which of these is not one of the so-called "PIGS" countries, the Eurozone governments flirting with bankruptcy in 2012?
The I in "PIGS" is actually for Italy, though sometimes Ireland is thrown in, to make it "PIIGS." Iceland's banks collapse in 2008 was followed by three years of economic recovery.
Question 7
of 12
In September, who explained to the Carmel Pine Cone, "They vet most of the people, but I told them, 'You can't do that with me' "?
The interview with his hometown paper was Eastwood's first comment on his unorthodox convention speech, much of which was delivered in dialog with an empty chair.
Question 8
of 12
In June, who joked that he was spending part of his summer on the island of Malta because "an impregnable island fortress ... seemed like a good idea"?
Roberts had just handed down the deciding vote in National Federation of Independent Business v. Sebelius, controversially upholding Obamacare.
Question 9
of 12
Karen Klein announced her retirement from a stressful job in July after a crowdfunded campaign raised her more than $703,000. What was Klein's job?
A video of Klein being bullied by upstate New York middle-schoolers went viral, leading to the wildly successful donation campaign.
Question 10
of 12
Who was elected to the lower house of the "National Assembly of the Union" in April, after spending 15 of the past 21 years under arrest as a political prisoner?
The Nobel Prize winner was released from house arrest in late 2010 and now leads Burma's opposition party, the National League for Democracy.
Question 11
of 12
Which of these 2012 newsmakers is the author of a memoir with the unfortunate title Touched?
Question 12
of 12
What term did Fed chairman Ben Bernanke popularize while speaking before the House Committee on Financial Services on Feb. 29?
You got 8 out of 12 answers correct in 20 minutes 30 seconds.

Answer quickly to earn more points!
December 27, 2012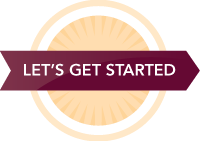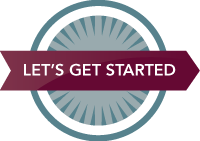 The MS Costa Concordia


The Mars Curiosity rover


Austrian skydiver Felix Baumgartner


Jets quarterback Mark Sanchez


Monthly users for Facebook


YouTube views for "Gangnam Style"


iTunes downloads for "Call Me Maybe"


Dollars spent online for "Black Friday"


Gun control


Climate change


Social Security


Boxers or briefs?


The shooters were minors


They happened at schools


The shooters used rifles


They happened in the last five years


James Bond skydiving with the queen


Mary Poppins battling Voldemort


Jack the Ripper visiting Downton Abbey


Mr. Bean racing the Chariots of Fire runners


Portugal


Iceland


Greece


Spain


Joe Biden


Donald Trump


Richard Mourdock


Clint Eastwood


Chief Justice John Roberts


Prince Harry


Syrian president Bashar al-Assad


Lance Armstrong


Bomb disposal in Iraq


911 operator


Line cook


School bus monitor


Aung San Suu Kyi, in Burma


Mohamed Morsi, in Egypt


Liu Xiaobo, in China


Mario Monti, in Italy


Kevin Clash


Todd Akin


Jerry Sandusky


David Petraeus


"Fiscal cliff"


"Eurogeddon"


"Super PAC"


"Adorkable"




Average
0 points


You
0 points


David Plotz
Slate Editor
0 points


Quiz Template by Chris Kirk and Andrew Morgan