Play the Slate News Quiz
With Jeopardy! superchampion Ken Jennings.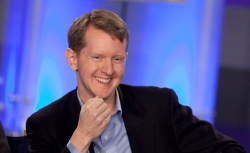 Welcome back to Slate's weekly news quiz. I'm your host, 74-time Jeopardy! winner Ken Jennings.
Every Friday I'll be testing your knowledge with 12 challenging questions on the week's news events, big and small, including happenings in science, sports, politics, and culture both high and low. The questions are multiple-choice, and time is of the essence: You have 30 seconds to answer, and as the seconds tick away, the question's point value drops from 50 all the way down to zero, so you'll want to click on your answer as fast as you possibly can. There's no penalty for an incorrect answer, so feel free to take a guess if your puny human brain fails you.
At the end of the quiz, you'll be able to compare your score with that of the average contestant, as well as to the score of a Slate staffer whom I've talked into taking the quiz on the record. This week's contestant is Bad Astronomy blogger Phil Plait.
Think you can ace my quiz and beat Plait? Good luck!





Let me apologize for not having a quiz for you last Friday. This had nothing to do with the travel I was doing for the launch of my new book. The quiz only works if 12 things happen in the world every week, and last week, unfortunately, absolutely nothing had happened. Luckily, things have picked up a bit lately, and this quiz was the result. Good luck.
Question 1
of 12
The White House announced this week that it will accept corporate cash donations—probably upward of $50 million—to cover the cost of what?
Corporations that donate $1 million can gain exclusive access to inaugural festivities including the parade and the inaugural ball.
Question 2
of 12
Last week, what did Sweden's new ambassador to Iran do that forced President Ahmadinejad to retaliate?
In Muslim cultures, showing someone the soles of your feet is apparently an insult, which inspired the leg-crossing battle.
Question 3
of 12
83-year-old widow Edie Windsor has become the unlikely face of what issue?
Windsor's longtime partner Thea died in 2009, costing her hundreds of thousands of dollars in estate taxes. The Supreme Court is expected to hear Windsor v. U.S., a challenge to the Defense of Marriage Act, in the spring
Question 4
of 12
Facing cancer surgery over the weekend, what world leader designated Vice President Nicolás Maduro as his heir apparent?
Question 5
of 12
Which of these record-holders did not make headlines by coming to the end of their lives in recent weeks?
"Nefertiti," the first spider ever to return from space, died recently, as did 116-year-old Besse Cooper and 7-foot-8 Yao Defen.
Question 6
of 12
In a historic first, who said, "I bless all of you from my heart" this week?
Benedict XVI tweets as @Pontifex, but the Vatican says he won't be following any other users.
Question 7
of 12
It was announced Wednesday that former president George W. Bush will, for the first time, become what?
Bush's daughter Jenna is pregnant with her first child, due in the spring.
Question 8
of 12
"Kill those f***ing Yankees. Kill them all slowly and painfully." Who apologized this week for those sentiments?
The "Gangnam Style" rapper has a much larger American following and a much cannier PR team than he did in 2004, when he freestyled those anti-American lyrics.
Question 9
of 12
"It's a big step," President Obama told ABC News Tuesday, about his administration's decision to recognize what?
Question 10
of 12
A Filipino delegate named Naderev Saño broke down in tears at a mostly fruitless world conference in Doha, Qatar on what subject?
The Philippines had been savaged by an out-of-season typhoon just days before.
Question 11
of 12
Google revealed this week that what woman had been the most searched-for name of 2012?
Question 12
of 12
An institution called Story Book Farm has started a "Dollars for Darwin" campaign to raise money for what?
Darwin is the macaque monkey found in the parking lot of a Toronto IKEA on Sunday.
You got 8 out of 12 answers correct in 20 minutes 30 seconds.

Answer quickly to earn more points!
December 14, 2012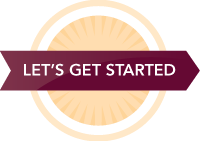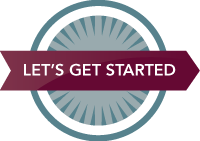 The inauguration


Unpaid TARP loans


Hurricane Sandy cleanup


Christmas decorations


"Friend" him on Facebook


Mispronounce his name


Cross his legs


Wear a hat


"Right to work" laws


Gay marriage


Medicare cuts


Marijuana legalization


Mario Monti of Italy


Jacob Zuma of South Africa


Raúl Castro of Cuba


Hugo Chávez of Venezuela


The world's oldest person


The world's tallest woman


The world's largest tree


The world's only spider astronaut


Paul McCartney, new Nirvana frontman


The Pope, now on Twitter


Johnny Manziel, the first freshman Heisman winner


Koshik, a Korean talking elephant


A postage stamp


A grandfather


A lobbyist


A Simpsons guest star


Korean rapper PSY


Afghan president Hamid Karzai


Prince Harry


Red Sox DH David Ortiz


American Sign Language


Same-sex marriage licenses


Syria's opposition government


"FourthMeal"


Third-world debt


Terrorism


Women's rights


Climate change


Whitney Houston


Amanda Todd


Kate Middleton


Tanning Mom


A secular holiday to replace Christmas


A privately owned Mars base


A cloned woolly mammoth


A Canadian monkey




Average
0 points


You
0 points


Phil Plait
Bad Astronomy blogger
0 points


Quiz Template by Chris Kirk and Andrew Morgan