Play the Slate News Quiz
With Jeopardy! superchampion Ken Jennings.
Welcome back to Slate's weekly news quiz. I'm your host, 74-time Jeopardy! winner Ken Jennings.
Every Friday I'll be testing your knowledge with 12 challenging questions on the week's news events, big and small, including happenings in science, sports, politics, and culture both high and low. The questions are multiple-choice, and time is of the essence: You have 30 seconds to answer, and as the seconds tick away, the question's point value drops from 50 all the way down to zero, so you'll want to click on your answer as fast as you possibly can. There's no penalty for an incorrect answer, so feel free to take a guess if your puny human brain fails you.
At the end of the quiz, you'll be able to compare your score with that of the average contestant, as well as to the score of a Slate staffer whom I've talked into taking the quiz on the record. This week's contestant is Slate's managing editor, Rachael Larimore.
Think you can ace my quiz and beat Larimore? Good luck!




The Slate News Quiz always requires razor-sharp reflexes, but if you're still in a post-Thanksgiving food coma, fear not: This week's food news was a real pick-me-up. First, Hostess announced it was filing for bankruptcy, so reflex-dulling Twinkies and Ho Hos will soon be harder to find. And then Frito-Lay announced that caffeinated Cracker Jacks, of all things, will be hitting supermarket shelves soon. Snack food: The cause of, and solution to, all life's problems!
Question 1
of 12
What is the "Iron Dome," the subject of many headlines this week following a March 2011 debut?
The rocket defense system is said to have intercepted almost one thousand Gaza-launched rockets.
Question 2
of 12
An unemployed Scottish man named Armstrong Baillie made headlines worldwide this week for his practice of performing random good deeds whilst doing what?
Mr. Baillie, who calls himself "the Good Giraffe," travels the highways and byways of Scotland twice a week wearing a furry suit his mother made him.
Question 3
of 12
In a historic first this week, a Facebook poll was used to determine what outcome?
Despite the results of the poll, both "Cobbler" and his alternate "Gobbler" were spared and will live out their lives at Mount Vernon.
Question 4
of 12
President Obama's trip to Asia this week included the first ever visit to what nation by a sitting president?
Question 5
of 12
The largest criminal fine in United States history—$4.5 billion—was assessed last week against what company?
BP's fine was a result of the 2010 Deepwater Horizon oil spill.
Question 6
of 12
George Sabra told reporters this week that a $60 billion "Marshall plan" of foreign aid will be needed to rebuild after what?
Sabra heads the Syrian National Council, a new coalition opposing the rule of Bashar al-Assad.
Question 7
of 12
A new analysis of the body of 16th-century Danish astronomer Tycho Brahe disproved what historical theory about him?
Despite all the conspiracy theories surrounding Brahe's 1601 death, mercury levels in his bones were normal. His death was probably due to a boring old burst bladder.
Question 8
of 12
Whose resignation was prompted by accusations from a 24-year-old model and criminal psychology student named Cecil Singleton?
Clash was the voice and puppeteer of Sesame Street's Elmo for more than two decades.
Question 9
of 12
Of the 169 million smartphones sold last quarter worldwide, what was true of 72.4 percent of them, up from 52.5 percent last year?
Google Android is the operating system of choice for low-end smartphones, which top sales figures in many markets.
Question 10
of 12
Negotiations began this week to end a 50-year war between government troops and FARC guerrillas. FARC is an acronym for the "revolutionary armed forces" of where?
Question 11
of 12
Antivirus software pioneer John McAfee, now a fugitive wanted for murder in Belize, made the unusual decision this week to begin doing what?
For reasons known only to him, McAfee's new blog even includes descriptions of the disguises he's using to duck authorities.
Question 12
of 12
A Chinese construction company is planning a record-breaking 220-story building in Changsha, China next year. What will be most unusual about the building's construction?
Broad Sustainable Building announced last week that it will begin the Sky City skyscraper in January and finish it in March, by stacking prefabricated units.
You got 8 out of 12 answers correct in 20 minutes 30 seconds.

Answer quickly to earn more points!
November 23, 2012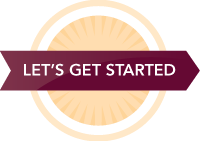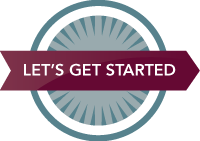 A controversial oil pipeline


A Greek austerity measure


An Israeli anti-missile system


Donald Trump's comb-over


Hiding in ladies' restrooms


Riding a unicycle


Singing madrigals


Dressing as a giraffe


Channing Tatum winning People's "Sexiest Man Alive"


Justin Bieber winning three American Music Awards


"Cobbler" winning a presidential turkey pardon


Patrick Murphy winning Allen West's House seat


Indonesia


Thailand


Vietnam


Myanmar


Microsoft


BP


Walmart


Hostess


The Syrian civil war


The Gaza bombardment


The Eurozone crisis


Black Friday


He was secretly a woman


He was of royal blood


He faked his own death


He was mercury-poisoned by Johannes Kepler


David Petraeus


Kevin Clash


Jesse Jackson Jr.


Lance Armstrong


They're in China


They run Android


Their owners have no land line


Their screens are already cracked


Cyprus


Colombia


Congo


Connecticut


Live-blogging his flight from the law


Studying to become a Buddhist monk


Applying for asylum in Antarctica


Playing himself on a telenovela


It will be completed in 90 days


It will be built five miles out to sea


It will be built entirely of recycled materials


It will be underground




Average
0 points


You
0 points


Rachael Larimore
Slate's managing editor
0 points


Quiz Template by Chris Kirk and Andrew Morgan
Correction, Nov. 23, 2012: This quiz originally identified BP as British Petroleum. The company rebranded itself as just BP in 2001.

Correction, Nov. 23, 2012: The fourth question on this quiz originally listed two correct answers, while accepting only one as correct. The question has been adjusted to allow for the fact that President Obama also made the first visit by a sitting president to Cambodia.

Correction, Nov. 23, 2012: The ninth question on this quiz originally referred to worldwide sales of all cell phones. The statistics listed refer only to worldwide sales of smartphones.