Play the Slate News Quiz
With Jeopardy! superchampion Ken Jennings.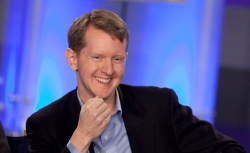 Welcome back to Slate's weekly news quiz. I'm your host, 74-time Jeopardy! winner Ken Jennings.
Every Friday I'll be testing your knowledge with 12 challenging questions on the week's news events, big and small, including happenings in science, sports, politics, and culture both high and low. The questions are multiple-choice, and time is of the essence: You have 30 seconds to answer, and as the seconds tick away, the question's point value drops from 50 all the way down to zero, so you'll want to click on your answer as fast as you possibly can. There's no penalty for an incorrect answer, so feel free to take a guess if your puny human brain fails you.
At the end of the quiz, you'll be able to compare your score with that of the average contestant, as well as to the score of a Slate staffer whom I've talked into taking the quiz on the record. This week's contestant is Slate television critic Troy Patterson.
Think you can ace my quiz and beat Troy Patterson? Good luck!




If you expected President Obama's re-election to be a catalyst for change, there was much this week to confirm your intuition. Marijuana and gay marriage are now legal in various states. Jermaine Jackson changed his last name to "Jacksun." Even the map could change if Texans petitioning to secede get their way. Amid all this tumult, a good old-fashioned government sex scandal—just like they used to make!—almost came as a relief. I'm not sure if Slate has covered l'affaire Petraeus yet, so I'll make sure it comes up on this week's quiz.
Question 1
of 12
After receiving stray mortar fire this week, Israel twice fired on what neighboring country for the first time since 1973?
Question 2
of 12
It was announced this week that Michael Arndt, once the personal assistant to actor Matthew Broderick, will replace whom?
Arndt left Broderick's employ to become a Hollywood screenwriter. His credits include Little Miss Sunshine and Toy Story 3.
Question 3
of 12
Which of this week's newsmakers once teamed up with her identical twin sister to cook alligator on an episode of the Food Network series Food Fight?
Question 4
of 12
According to the International Energy Agency, what country will lead the world in oil production in 2020, overtaking Saudi Arabia for the first time?
"Fracking" is among the new technologies projected to make the United States the global oil king for at least five years.
Question 5
of 12
"This is an opportunity for the president to lead," said House Speaker John Boehner this week, about the start of talks on what urgent issue?
Question 6
of 12
Seven members of the Navy's elite SEAL Team Six were disciplined last week for doing what?
The SEALs, including one from the Bin Laden raid, violated nondisclosure agreements when they were paid to work on Medal of Honor: Warfighter.
Question 7
of 12
In 2010, at the time Gen. Petraeus began cooperating with Paula Broadwell to write his biography, Broadwell had never done what before?
The best-selling All In: The Education of General David Petraeus remains Broadwell's only book credit.
Question 8
of 12
A record eight people have set themselves on fire this week in what country, as it prepares for a handoff of power to Vice President Xi Jinping?
Hu Jintao stepped down as China's Communist Party leader on Wednesday, leading to a spike in Tibetan self-immolations.
Question 9
of 12
Despite the efforts of London's famed "Beefeater" guards, an intruder last week managed to steal the keys to what?
The burglar got away with the keys, but a Historic Royal Palaces spokesman noted that that's OK because all the locks have since been changed.
Question 10
of 12
According to an international team of scientists led by David Sobral of Leiden University, over 95 percent of what that will ever exist have already been created?
The astronomers found that, over the last few billion years, the universe has almost stopped making new stars.
Question 11
of 12
Forbes estimated this week that what commodity should theoretically cost between 3.4 and 4.6 cents more than it currently does?
Papa John's CEO John Schnatter has said he expects to cut down on employee hours and raise prices 14 cents per pizza due to the new health care law.
Question 12
of 12
On Tuesday, who filed a termination report with the Federal Election Commission closing his "Making a Better Tomorrow, Tomorrow" super PAC?
"Our money ... wishes to stay out of the public eye, so please don't go trying to find it," said the Comedy Central host. "Rest assured, you won't."
You got 8 out of 12 answers correct in 20 minutes 30 seconds.

Answer quickly to earn more points!
November 15, 2012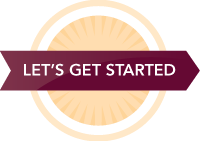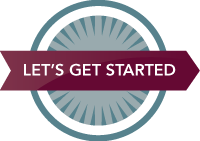 Syria


Lebanon


Jordan


Egypt


Kevin Clash, as the voice of Elmo


Steven Sinofsky, as Microsoft's Windows chief


George Lucas, as writer of the Star Wars films


Mike Brown, as Lakers coach


David Petraeus mistress Paula Broadwell


Broadwell's perceived rival Jill Kelley


Convicted daycare killer Jessica Tata


Secretary of state front-runner Susan Rice


Canada


Russia


Norway


United States


Implementing Obamacare


Immigration reform


The "fiscal cliff"


The Justin Bieber-Selena Gomez breakup


Consulting on a video game


Tweeting post-election racial slurs


Being ejected from Disneyland


Dressing as Bin Laden for Halloween


Served in the army


Written a book


Left the country


Worn sleeves


South Korea


South Africa


Vietnam


China


The Tower of London


Queen Elizabeth's Range Rover


Scotland Yard


Pippa Middleton's heart


Medicines


Stars


Volcanoes


Podcasts


Gasoline, per gallon


A pop song, on Pandora or Spotify


A Papa John's pizza, under Obamacare


A postage stamp


Grover Norquist


Karl Rove


David and Charles Koch


Stephen Colbert




Average
0 points


You
0 points



Troy Patterson
Slate's television critic
0 points


Quiz Template by Chris Kirk and Andrew Morgan