Play the Slate News Quiz
With Jeopardy! superchampion Ken Jennings.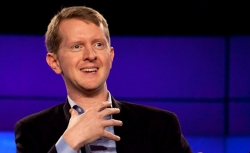 Welcome back to Slate's weekly news quiz. I'm your host, 74-time Jeopardy! winner Ken Jennings.
Every Friday I'll be testing your knowledge with 12 challenging questions on the week's news events, big and small, including happenings in science, sports, politics, and culture both high and low. The questions are multiple-choice, and time is of the essence: You have 30 seconds to answer, and as the seconds tick away, the question's point value drops from 50 all the way down to zero, so you'll want to click on your answer as fast as you possibly can. There's no penalty for an incorrect answer, so feel free to take a guess if your puny human brain fails you.
At the end of the quiz, you'll be able to compare your score with that of the average contestant, as well as to the score of a Slate staffer whom I've talked into taking the quiz on the record. This week's contestant is "Dear Prudence" and "Human Guinea Pig" columnist Emily Yoffe.

Think you can ace my quiz and beat Yoffe? Good luck!




The New York Times introduced readers this week to a herd of Swiss cows that text their owner to let him know they're in heat. The cattle have sensors implanted in their genitals that alert the dairy farmer when it's calf-making time. I wish I had some kind of sensor implanted in your brain to grade your knowledge of this week's top headlines, but instead I'm afraid you're going to have to take this short quiz.
Question 1
of 12
Economists warn of a possible "fiscal cliff" triggered by the Dec. 31, 2012, expiration of what?
Question 2
of 12
What nation fired artillery weapons into Syria on Wednesday, the first time it's done so during the Syrian civil war?
The attack was in retaliation for cross-border shelling from Syria that killed five Turkish villagers.
Question 3
of 12
Last Friday, the Austin city council passed a symbolic vote making it the first city in its state to legalize what?
Question 4
of 12
Some media outlets this week pounced on whose controversial mention of a "quiet riot"?
Question 5
of 12
A new report Wednesday from the University of Wollongong found that more than one-half of what had vanished over the last 27 years?
Question 6
of 12
Who held up a poster of a cartoon bomb last week to illustrate the seriousness of the risk he was addressing?
Netanyahu drew a "red line" on his bomb placard to encourage a firmer policy on Iran's nuclear program.
Question 7
of 12
Who is Paolo Gabriele, who went on trial for theft on Tuesday?
Gabriele is accused of taking home a stack of the pontiff's private papers, containing allegations of corruption in the Vatican.
Question 8
of 12
What product was the subject of a 30-state government recall this week, though no deaths have yet been reported?
At least 30 reported cases of salmonella illness have been traced back to the New Mexico company that makes Trader Joe's peanut butter.
Question 9
of 12
A Florida woman named Ana Gloria Garcia Gutierrez turned herself in to police this week, claiming she didn't know she was breaking the law when she was photographed doing what?
Under the Florida Manatee Sanctuary Act it's a second-degree misdemeanor to intentionally "molest, harass, or disturb" any members of this endangered species.
Question 10
of 12
A Michigan State University team analyzed mud and clay samples taken from under a suburban Detroit tool shed but found no traces in the soil of what?
A tipster had reported that the homeowner, a Detroit bookie with organized crime connections, had been pouring concrete in his backyard the night Hoffa disappeared.
Question 11
of 12
Boko Haram isn't a 1960s prog-rock band. It's the militant group suspected of links to the college hostel shootings Tuesday in what African country?
Procol Harum is known for songs like "A Whiter Shade of Pale." Boko Haram, whose name means "Western education is a sin," has killed more than 1,000 people this year.
Question 12
of 12
What fictional character was mentioned in 17,000 tweets per minute during Wednesday's presidential debate, after Mitt Romney mentioned liking him?
Romney explained that, despite his love for Big Bird, he would seek to end the federal subsidy for PBS.
You got 8 out of 12 answers correct in 20 minutes 30 seconds.

Answer quickly to earn more points!
October 5, 2012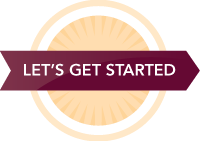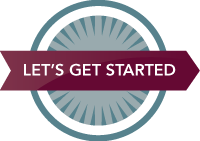 The federal debt ceiling


The Bush tax cuts


The North American Free Trade Agreement


The Mayan calendar


Jordan


Lebanon


Iraq


Turkey


Marijuana possession


Gay marriage


Open immigration


"Messing with Texas"


Hillary Clinton, about anti-American protests in Libya


Scott Brown, about the reaction to Elizabeth Warren's claims of Indian heritage


Barack Obama, on a 2007 tape discussing post-Katrina anger


Mitt Romney, requesting "Cum On Feel the Noize" as his debate walk-on music


Two-parent households


The world's frogs


The Great Barrier Reef


Scripted TV shows


Benjamin Netanyahu


Kim Jong-Un


Joe Biden


David Blaine


The producer of Innocence of Muslims


The last western detainee in Guantanamo


The Pope's butler


Sicily's most powerful crime boss


Peanut butter


Diapers


Cantaloupe


Apple Maps


Hang gliding nude


Riding a manatee


Handcuffing her son to a shopping cart


Wrapping fish in the American flag


Radioactive waste


Lead and arsenic


Meteorites


Jimmy Hoffa


Nigeria


South Sudan


Kenya


Ivory Coast


Batman


Big Bird


Harry Potter


Jar Jar Binks




Average
0 points


You
0 points



Emily Yoffe
Dear Prudence columnist
0 points


Quiz Template by Chris Kirk and Andrew Morgan