Play the Slate News Quiz
With Jeopardy! superchampion Ken Jennings.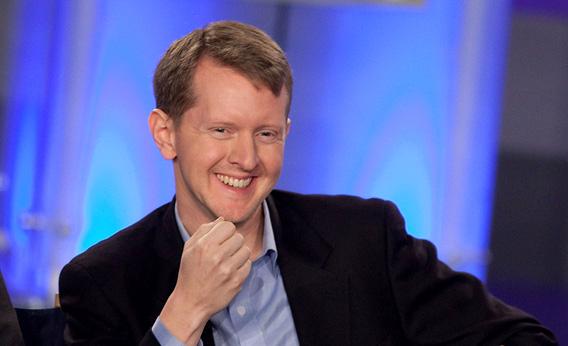 Welcome back to Slate's weekly news quiz. I'm your host, 74-time Jeopardy! winner Ken Jennings.
Every Friday I'll be testing your knowledge with 12 challenging questions on the week's news events, big and small, including happenings in science, sports, politics, and culture both high and low. The questions are multiple-choice, and time is of the essence: You have 30 seconds to answer, and as the seconds tick away, the question's point value drops from 50 all the way down to zero, so you'll want to click on your answer as fast as you possibly can. There's no penalty for an incorrect answer, so feel free to take a guess if your puny human brain fails you.
At the end of the quiz, you'll be able to compare your score with that of the average contestant, as well as to the score of a Slate staffer whom I've talked into taking the quiz on the record. This week's contestant is Slate contributor Seth Stevenson.
Think you can ace my quiz and beat Stevenson? Good luck!




Undecided voters are a much-sought-after demographic in the October of an election year. If you are one of these mythical "undecideds," you still have a few weeks to make up your mind. But if you're among the proverbial "low-information" undecided voters, please stay far away from this week's Slate news quiz. It's not for low-information anyone. And, unlike in the voting booth, you only have 30 seconds to press the right button.
Question 1
of 12
Amateur astronomers this week announced the discovery of PH1, an alien planet unusual for having four what?
PH1 is the first planet discovered in a four-star solar system.
Question 2
of 12
Norodom Sihanouk, who died Monday, was an international playboy, filmmaker, and jazz saxophonist—and the longtime leader and "god-king" of what country?
Sihanouk, who led the country through decades of turmoil, died of a heart attack at 89.
Question 3
of 12
In last Thursday's vice-presidential debate, Joe Biden twice accused Paul Ryan of what folksy offense?
Biden used the slang for "meaningless talk" to defend against Ryan's criticisms on Libya and Iran.
Question 4
of 12
French President François Hollande appealed to a younger demographic this week by proposing the complete abolition of what?
Hollande's education reforms seek to replace homework with more in-school instruction time.
Question 5
of 12
"I take responsibility," said Hillary Clinton in a CNN interview in Lima, Peru, on Tuesday. What was the secretary of state accepting the blame for?
Question 6
of 12
On Monday, Softbank, a Japanese telecom and Internet giant run by eccentric billionaire Masayoshi Son, announced a takeover of what U.S. company?
Question 7
of 12
The gigantic blue eyeball found by a Florida beachcomber last week was determined on Monday to have likely come from what?
Swordfish can grow to over half a ton. Experts say the mystery eyeball probably came from one about 12 feet long.
Question 8
of 12
Malala Yousafzai, who once blogged under the alias "Corn Flower," is in stable condition at a Birmingham, England, hospital this week. Where is she from?
Yousafzai is the 14-year-old schoolgirl shot by the Taliban last week for her women's rights activism.
Question 9
of 12
According to a report in the Minneapolis Star Tribune, what has grown from 7 to almost 9 in America over the last 30 years?
Podiatrists say people are getting taller and heavier, and that makes foot size go up proportionally.
Question 10
of 12
Which of these things was not broken in the past week?
"Space jumper" Felix Baumgartner spent 4 minutes 20 seconds in freefall during his 24-mile skydive, but skydiver Joseph Kittinger still holds the record at 4 minutes 36 seconds.
Question 11
of 12
Who were the "women" in Mitt Romney's much-repeated "binders full of women" comment from Tuesday's presidential debate?
Romney was explaining that women's groups helped him fill high-level positions in state government, since the overwhelming majority of the applicants were men.
Question 12
of 12
Gary Raub was arrested this week for a 1976 "cold case" murder in Augusta, Maine. How did authorities get a covert DNA sample from the homeless Raub?
You got 8 out of 12 answers correct in 20 minutes 30 seconds.

Answer quickly to earn more points!
October 19, 2012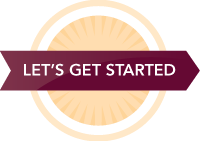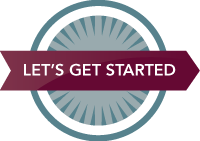 Suns


Poles


Rings


Ewoks


Nepal


Turkmenistan


Tanzania


Cambodia


"Whistlin' Dixie"


"Malarkey"


"Flubbing the dub"


Being "a few peas short of a casserole"


Vaccinations


Homework


Curfews


Brussels sprouts


The consulate attacks in Libya


Drone attacks in Pakistan


Bloodshed in Syria


Failed sanctions against Iran


Comcast


Symantec


eBay


Sprint


A giant squid


A pilot whale


A swordfish


Carol Channing


Libya


Pakistan


Saudi Arabia


Iraq


Average golf handicap


Average TV commercials per ad break


Average women's shoe size


Average blood cholesterol level


The record for the world's longest-lasting freefall


Derek Jeter's ankle


Over a dozen agreed-upon presidential debate rules


The speed of sound, by 89-year-old Chuck Yeager


Single moms left unemployed by the slow recovery


Anti-abortion activists


Candidates for Massachusetts Cabinet positions


His grandfather's five wives


Having him lick a stamp


Offering "Free Haircut Friday"


Challenging him to a urination contest


Conducting a fake chewing gum survey




Average
0 points


You
0 points



Seth Stevenson
Slate contributor
0 points


Quiz Template by Chris Kirk and Andrew Morgan
Correction, Oct. 19, 2012: A quiz question originally stated that the vice-presidential debate was last Friday. It was last Thursday.