Play the Slate News Quiz
With Jeopardy! superchampion Ken Jennings.
Welcome back to Slate's weekly news quiz. I'm your host, 74-time Jeopardy! winner Ken Jennings.
Every Friday I'll be testing your knowledge with 12 challenging questions on the week's news events, big and small, including happenings in science, sports, politics, and culture both high and low. The questions are multiple-choice, and time is of the essence: You have 30 seconds to answer, and as the seconds tick away, the question's point value drops from 50 all the way down to zero, so you'll want to click on your answer as fast as you possibly can. There's no penalty for an incorrect answer, so feel free to take a guess if your puny human brain fails you.
At the end of the quiz, you'll be able to compare your score with that of the average contestant, as well as to the score of a Slate staffer whom I've talked into taking the quiz on the record. This week's contestant is Slate culture critic June Thomas.

Think you can ace my quiz and beat June? Good luck!




Thirty years is a long time, but, as we've seen in the news lately, some things do last that long. Last week we celebrated the 30th anniversaries of both the compact disc and E.T.: The Extra-Terrestrial. Jerry Sandusky was sentenced to 30 years in jail for child sex abuse. Danny DeVito and Rhea Perlman split up after 30 years of marriage. On the Slate News Quiz, however, you only have 30 seconds to answer. I wish you good luck and good speed.
Question 1
of 12
President Benigno Aquino's government signed a peace framework with MILF rebels last weekend, which could end more than a decade of bloodshed in the southern part of what nation?
"MILF" stands for the "Moro Islamic Liberation Front," just so you know.
Question 2
of 12
A new Pew survey has found that 46 million American adults—and a third of all Americans under 30—now claim to have no what?
That includes 13 million atheists and agnostics, and 33 million with no particular religion.
Question 3
of 12
Male model Rob Wilson made headlines last week for his appearance, sporting some stylish sunglasses, where?
Wilson is the first male model in the show's 40-year history.
Question 4
of 12
What did American physicians Robert Lefkowitz and Brian Kobilka, who solved the mystery of the body's "fight-or-flight" reflex, do to make headlines this week?
Question 5
of 12
On Wednesday, the Supreme Court heard the case of a 22-year-old Texas woman named Abigail Fisher, returning the court to what controversial issue?
Question 6
of 12
After last Friday's controversial Braves-Cardinals game, Major League Baseball removed from its Twitter bio the lighthearted claim that "We don't understand" what "either"?
The Braves were eliminated from the playoffs after a controversial application of the infamously confusing rule.
Question 7
of 12
Former General Electric CEO Jack Welch stuck to his guns this week, penning a Wall Street Journal op-ed in which he called the latest what "downright implausible"?
Question 8
of 12
Roswell, N.M., famous for a 1947 UFO incident, was scheduled to be the site of what new high-flying feat this week?
Question 9
of 12
Who reached out to his political opponent this week in a show of "national unity," after insulting him as a "good for nothing" and "little Yankee" during this summer's bruising presidential campaign?
Chavez defeated opposition candidate Henrique Capriles in the Venezuelan presidential election on Sunday.
Question 10
of 12
Beekeepers in Ribeauville, France, were shocked this fall when their bees started producing blue honey. What turned out to be the culprit?
The waste-processing plant has vowed to store its M&M's runoff in covered containers from now on.
Question 11
of 12
Mustafa Abu Shagour was dismissed by his parliament in a no-confidence vote Sunday, leaving a vacancy in what post?
Question 12
of 12
A Florida man died suddenly this week after winning a West Palm Beach eating contest by consuming an entire bucket of what?
You got 8 out of 12 answers correct in 20 minutes 30 seconds.

Answer quickly to earn more points!
October 12, 2012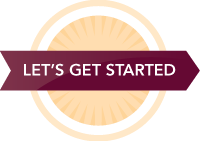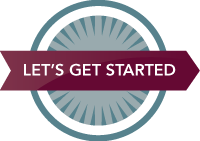 Paraguay


Sudan


Colombia


The Philippines


Retirement savings


Religious affiliation


Home phone line


Health insurance


A "Gangnam Style" parody video


The Price Is Right


The vice presidential debate


The Hulk Hogan sex tape


Win the Nobel Prize in chemistry


Lose their jobs over plagiarism accusations


Pinpoint the source of the meningitis outbreak


Stumble upon a bear; quickly run away


Abortion


Campaign finance


Affirmative action


Gay marriage


The infield fly rule


The balk rule


The passed third strike


Why managers wear team uniforms


Election polling


Obama budget


Unemployment numbers


Danny DeVito womanizing


The launch of the first private space mission into orbit


A 23-mile skydive


Tests of the Air Force's new "space plane"


The world's only "hang gliding rodeo"


Hugo Chavez


Francois Hollande


Hamid Karzai


Barack Obama


Artificial coloring added to town floral displays


A bumper blackberry harvest due to global warming


Sugary waste from a nearby M&M's factory


A marketing campaign for the next Smurfs movie


Head of Hamas


Prime minister of Yemen


President of Afghanistan


Prime minister of Libya


Peaches


Butter


Twizzlers


Cockroaches




Average
0 points


You
0 points



June Thomas
Slate culture critic
0 points


Quiz Template by Chris Kirk and Andrew Morgan