Play the Slate News Quiz
With Jeopardy! superchampion Ken Jennings.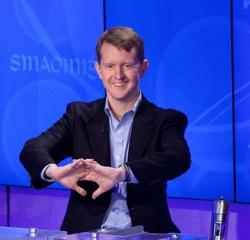 Welcome back to Slate's weekly news quiz. I'm your host, 74-time Jeopardy! winner Ken Jennings.
Every Friday I'll be testing your knowledge with 12 challenging questions on the week's news events, big and small, including happenings in science, sports, politics, and culture both high and low. The questions are multiple-choice, and time is of the essence: You have 30 seconds to answer, and as the seconds tick away, the question's point value drops from 50 all the way down to zero, so you'll want to click on your answer as fast as you possibly can. There's no penalty for an incorrect answer, so feel free to take a guess if your puny human brain fails you.
At the end of the quiz, you'll be able to compare your score with that of the average contestant, as well as to the score of a Slate staffer whom I've talked into taking the quiz on the record. This week's contestant is Slate national correspondent William Saletan.
Think you can ace my quiz and beat Saletan? Good luck!




This week's quiz is such a marathon of milestones and minutiae that even Paul Ryan might take three hours to finish it. I hope you can beat his time.
Question 1
of 12
Last Friday, Canadian officials announced that thieves had somehow made off with a quarter of Quebec's strategic reserve of what, valued at over $30 million?
Quebec, which produces most of the world's maple syrup, keeps a reserve supply on tap in case of market fluctuations.
Question 2
of 12
The Wednesday benediction at the Democratic National Convention was, somewhat awkwardly, given by a man best known in politics for what?
Rabbi David Wolpe publicly criticized Bill Clinton during the Lewinsky scandal, and the two spoke from the same podium Wednesday night.
Question 3
of 12
A movie about which of these unpromising-sounding subjects set a record last weekend as the biggest box office bomb in history?
The Oogieloves in the Big Balloon Adventure grossed less than any wide release in history, an average of about two tickets sold per showing nationwide.
Question 4
of 12
Over 700 Constitutional amendments—more than on any other subject—have been proposed over the years on what topic, once again in the news this week?
Last week, Al Gore for the first time endorsed the National Popular Vote initiative to abolish the Electoral College, the body that may have cost him the presidency.
Question 5
of 12
Vorayuth Yoovidhya was arrested in Bangkok Monday on charges of killing a police officer, but the alleged crime was initially covered up due to Yoovidhya's status as what?
Yoovidhya's grandfather created Red Bull, making the family one of the wealthiest and most powerful in Thailand.
Question 6
of 12
According to a letter leaked to the Guardian this week, who may be asked to move to a six-day work week this fall?
European Union officials are suggesting further austerity measures if Greece is to receive another bailout to stay in the Eurozone.
Question 7
of 12
This fall, former New York Giants defensive end Michael Strahan will be filling the empty chair next to whom?
Strahan will take the place of Regis Philbin on the newly renamed Live! With Kelly and Michael.
Question 8
of 12
A record 15 percent of Americans, over 46 million people, used the SNAP program in June, says a new government report. What does SNAP administer?
SNAP is short for the Supplemental Nutrition Assistance Program.
Question 9
of 12
Over the weekend, prosecutors dropped charges against the Marikana miners who were held responsible when police shot 34 of their fellow protestors. Where did the massacre occur?
The shooting was the bloodiest police clash in South Africa since the end of apartheid.
Question 10
of 12
According to Michelle Obama's convention speech, which of these is still her "most important title"?
Question 11
of 12
McDonald's will be opening its first all-meatless restaurant in mid-2013, near what location?
Question 12
of 12
As revealed on Tuesday, what are "Javelin" and "Bowhunter"?
You got 8 out of 12 answers correct in 20 minutes 30 seconds.

Answer quickly to earn more points!
























































































































































































































































































































































































































































































































































































































Week of September 7, 2012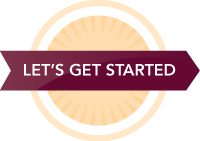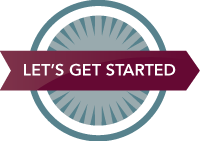 Petroleum


Helium


Sand


Maple syrup


Being Monica Lewinsky's rabbi


Mentoring Reverend Jeremiah Wright


Giving Ronald Reagan's eulogy


Opposing gay marriage in California


A golf-playing genie


A surprise birthday party held for a pillow


Two Somali pirates who fall in love


The assassination of William McKinley


Government debt


The Electoral College


Campaign contributions


Term limits


Crown prince of Thailand


Miss World


Heir to the Red Bull energy drink empire


World featherweight boxing champion


Apple workers in China


The Greek labor market


U.S. troops in Afghanistan


Ryan Seacrest


Kelly Ripa


Mariah Carey


Matt Lauer


Clint Eastwood


Health insurance


Voter registration


School vouchers


Food stamps


South Africa


Indonesia


Colombia


Pakistan


"American citizen"


"Juris Doctor, Harvard Law"


"Mom-in-chief"


"Foursquare mayor of the White House"


The Kaaba in Mecca


The Wailing Wall in Jerusalem


The Golden Temple in Amritsar, India


The University of California at Berkeley


NASA Mars missions


The titles of the Avatar sequels


Secret Service code names for the Romney-Ryan ticket


Gay Marvel Comics superheroes




Average
0 points


You
0 points



William Saletan
Slate's national correspondent
0 points


Quiz Template by Chris Kirk and Andrew Morgan