Play the Slate News Quiz
With Jeopardy! superchampion Ken Jennings.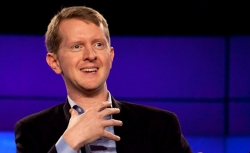 Welcome back to Slate's weekly news quiz. I'm your host, 74-time Jeopardy! winner Ken Jennings.
Every Friday I'll be testing your knowledge with 12 challenging questions on the week's news events, big and small, including happenings in science, sports, politics, and culture both high and low. The questions are multiple-choice, and time is of the essence: You have 30 seconds to answer, and as the seconds tick away, the question's point value drops from 50 all the way down to zero, so you'll want to click on your answer as fast as you possibly can. There's no penalty for an incorrect answer, so feel free to take a guess if your puny human brain fails you.
At the end of the quiz, you'll be able to compare your score to that of the average contestant, as well as to the score of a Slate staffer whom I've talked into taking the quiz on the record. This week's contestant is Slate technology columnist Farhad Manjoo.
Think you can ace my quiz and beat Manjoo? Good luck!




It's been a busy week: New partners for Mitt Romney and Jennifer Aniston; unemployment for Egypt's defense minister and Miami's newly signed wide receiver; earthquakes both geologic and political in Iran; and a fond farewell to 1970s sexual icons Helen Gurley Brown and Horshack. How closely were you paying attention? Only my quiz can tell you with mathematical precision.
Question 1
of 12
According to a recent New Yorker profile, what superlative did Paul Ryan's classmates award him during his high school senior year?
Question 2
of 12
Saudi Arabia announced a project this week to build what in large urban centers like Hofuf and Riyadh?
These large industrial zones will allow women to work more independently—without actually mixing genders in the workplace.
Question 3
of 12
Government offices are facing a logjam of paperwork—possibly over a million applications—after what Obama administration initiative officially took effect this Wednesday?
Question 4
of 12
Two Australian airlines made headlines this week for enforcing a little-known policy, not uncommon in the industry, that prevents whom from sitting in adjacent seats?
Two men, one on Qantas and one on Virgin Australia, were told to change seats.
Question 5
of 12
Hungary's ultra-nationalist Jobbik Party has made an outcast out of rising star politician Csanad Szegedi because of what scandalous revelation?
Szegedi has made his reputation railing against what he sees as sinister Jewish influences on Hungary, but his maternal grandparents, it turns out, were Holocaust survivors.
Question 6
of 12
In its new update for fall 2012, eBay has banned what unusual item from being sold on the auction site?
Sorry, Muggles. The new clause also bans the sale of "curses, hexing, conjuring" and "prayers."
Question 7
of 12
What indignity was suffered by musical acts Kate Bush, Muse, and Ray Davies of the Kinks last weekend?
Instead, NBC cut away to a special, commercial-free episode of Animal Practice.
Question 8
of 12
What is "Reinventing the Toilet," in the news this week?
Gates' foundation announced millions of dollars in grants to devise new alternative toilets for the developing world.
Question 9
of 12
Last Friday, the New Zealand navy was surprised to discover what Connecticut-size object floating off the coast of the South Pacific's subtropical Kermadec Islands?
The floating pumice, it's believed, is the result of activity from an underwater volcano called Monowai.
Question 10
of 12
A United Nations Human Rights Council report this week blamed government troops and militias for the Houla massacre that claimed 108 victims in May. Where is Houla?
Question 11
of 12
The Republican candidate for Connecticut's Senate seat in November has a résumé dominated by what politically unusual career?
Linda McMahon was the CEO of World Wrestling Entertainment for over a decade, even entering the ring—to fight her own husband!—during Wrestlemania 17.
Question 12
of 12
Which of these words and phrases did not make Merriam-Webster's cut as a new entry for the next update of its collegiate dictionary?
Also entering the dictionary: mash-up, cloud computing, energy drink, man cave, and bucket list.
You got 8 out of 12 answers correct in 20 minutes 30 seconds.

Answer quickly to earn more points!
























































































































































































































































































































































































































































































































































































































Week of August 16, 2012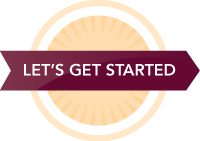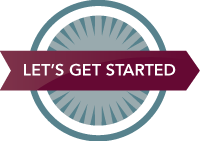 Most Huggable


Biggest Brown-Noser


Worst Dancer


Most Likely to Mention Friedrich Hayek on a First Date


Islam-themed amusement parks


The world's largest wind farms


Segregated cities for women only


Stadium-size mosques


Deportation deferrals for young immigrants


Obamacare's tax credit provisions


Housing vouchers for veterans


Foreclosure reprieves for homeowners


Two overweight passengers


An unaccompanied minor and any male


Gay couples


"Jocks" and "nerds"


He is Jewish


He writes erotic fiction under a pseudonym


His neo-Nazi hardcore band lip-syncs


He doesn't actually exist


"Magic potions" and "spells"


"Unserviceable American flags"


"Sexually suggestive housecleaning services"


"Submarines of any kind"


Their names were misspelled by the Rock and Roll Hall of Fame


They were listed as having the three least-listened-to songs on Spotify


NBC skipped their performances at the Olympic closing ceremony


Rebecca Black attempted their songs for an upcoming guest shot on Glee


A Dada retrospective at London's Tate Modern


A Bill Gates-funded contest for new hygiene technologies


The long-awaited new Edward Albee play


An unfortunately named Ikea summer sale


An iceberg


A mass of plastic garbage


Volcanic rock


Connecticut


On the Afghanistan-Pakistan border


In the West Bank


In Darfur, Sudan


In western Syria


Helicopter pilot


Large-animal veterinarian


Pro-wrestling executive


Jesuit priest


Sexting


Life coach


F-bomb


Birther




Average
0 points


You
0 points



Farhad Manjoo
Slate technology columnist
0 points


Quiz Template by Chris Kirk and Andrew Morgan