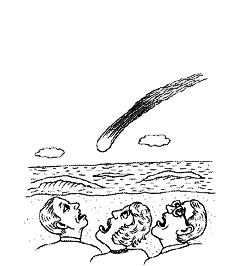 Deep Impact (DreamWorks/Paramount). The first of the summer's two comet-meets-Earth movies rakes in an opening nonholiday-weekend record of $41.9 million but flops with critics. It wins credit for downplaying special effects in favor of story and "exploring the salutary effects of imminent doom" (Janet Maslin, the New York Times). But it's said to be otherwise soporific, with too few action scenes and characters who seem oddly cavalier about their impending death. (Trailers are available here.)
Character (Sony Pictures Classics). The winner of the Best Foreign Film Oscar is judged less treacly than other recent winners. Critics are seduced by the Dickensian depths of this Dutch thriller, set in 1920s Rotterdam, about a spiteful father and his resentful bastard son. The New Yorker's Daphne Merkin says it's akin to "a great nineteenth-century novel that presumes on its reader's infinite patience." Others say it's muddled by poorly demarcated flashbacks and instances of incomprehensible Dutch humor. (Click here for the official site.)
Into the Sun, by Sean Lennon (Grand Royale). The second of John Lennon's sons to trade on his father's name in launching a pop career. Critics say Lennon deserves acclaim for his songwriting, independent of his pedigree, but dwell almost exclusively on how much the album sounds like the Beatles. "[D]erivative" and "lacking intensity," says Newsweek's David Gates. Profiles repeat quotes from Lennon saying that the U.S. government murdered his father.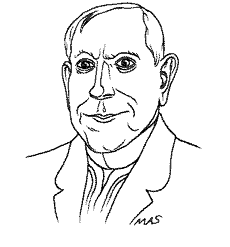 Titan: The Life and Times of John D. Rockefeller, by Ron Chernow (Random House). A new biography prompts a round of comparisons between the Standard Oil magnate (1839-1937) and Microsoft's CEO, Bill Gates--both exploit(ed) labor and use(d) unfair tactics to dominate new industries. Chernow, who had unprecedented access to Rockefeller's papers, wins praise from the New York Times Book Review for bringing an unusually fine "moral intelligence" to the declining art of biography. His tale is said to transcend the simplistic views of the mogul as either Horatio Alger success story or venal monopolist. Chernow's verdict: He was both (as well as a skirt chaser, a pathological tightwad, and a philanthropist whose giving was motivated by PR concerns).
The Time of Our Time, by Norman Mailer (Random House). A 1,286 page, 3 ¾-pound retrospective of Mailer's lifework is said to be gratuitously long and characteristically self-indulgent but studded with gems, such as excerpts from Armies of the Night and The Executioner's Song. Common appraisals: Mailer never fulfilled his potential, he's in the midst of a 25 year slump, and he's a better journalist than a novelist. Also, his bravura doesn't wear well. "The trash-talking world champeen ... swung a big stick that seems, looking back from the age of irony, more like big shtick" (Walter Kirn, New York). (Click here for an excerpt.)
A Widow for One Year, by John Irving (Random House). Irving's latest--about a female author living in the shadow of two brothers who died before her birth--is judged his "best novel since TheWorld According to Garp [1978]" (Lindsey Van Gelder, The Nation). Critics are charmed by Irving's usual adoption of 19th century conventions: an omniscient narrator, linear chronology, and an unambiguous ending. They also discover newfound maturity in Irving and, atypically, insights into women. Others say Irving's adolescent obsessions linger: "How many times must we told that [the protagonist] has great tits?" (Mary Flanagan, the Independent). (Click here for an excerpt.)
Recent "Summary Judgment" columns
Movie--Summer Movie Roundup;
Television--Newsmagazine Roundup;
Book--Easy Riders, Raging Bulls: How the Sex-Drugs-and-Rock 'n' Roll Generation Saved Hollywood, by Peter Biskind;
Book--The Communist Manifesto, by Karl Marx and Frederick Engels;
Movie--Two Girls and a Guy;
Book--DamascusGate, by Robert Stone;
Book--Other Powers: The Age of Suffrage, Spiritualism, and the Scandalous Victoria Woodhull, by Barbara Goldsmith (Knopf); Notorious Victoria: The Life of Victoria Woodhull, Uncensored, by Mary Gabriel (Algonquin).
Television--Merlin (NBC);
Art--"Alexander Calder: 1898-1976";
Movie--ObjectofMyAffection;
Television--Seinfeld (NBC);
Book--Bitch: In Praise of Difficult Women, by Elizabeth Wurtzel;
Book--Closed Chambers: The First Eyewitness Account of the Epic Struggles Inside the Supreme Court, by Edward Lazarus;
Art--"Shadows of a Hand: The Drawings of Victor Hugo."
Television--Brave New World (NBC);
Book--Flawed Giant: Lyndon Johnson and His Times 1961-1973, by Robert Dallek;
Book--Nat Tate: An American Artist, 1928-1960, by William Boyd;
Book--Quarantine, by Jim Crace;
Theater--Wait Until Dark.